8 Jul
Why Las Vegas Charges all those Hidden Resort and CNF Fees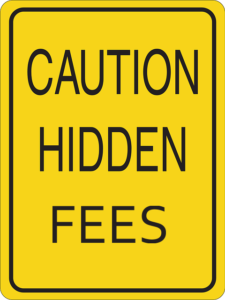 A weekend in Las Vegas can be a lot cheaper than you might expect—at least, it appears so when booking your stay. Most people who book a Las Vegas hotel for the first time are surprised to find that even some of the bigger, more exclusive resorts offer rooms for as little as $40-$60 a night. That's a steal on The Strip, until you get hit in the face with a bucket full of hidden fees when paying the bill.
Unless you read the fine print – and only lawyers do that – you won't discover the "resort fee" charged by most Las Vegas hotels until you're settling your bill, bags packed and destined for the airport. Not only is the fee rather expensive, it's mandatory, and tacked onto each and every night's stay.
And if you intend to eat while you're visiting the gambling mecca of the world, you're likely to come across something (un)commonly known as the "CNF fee". This is a percentage-based hidden fee that's added onto your food bill for no apparent reason.
Why so many hidden fees? Can't they just charge a flat price so you know what you're paying beforehand?
Competition Drives Hidden Fees in Vegas
Customers would surely appreciate knowing the genuine price tag before they commit to buying something, but Las Vegas is an enormous tourism district, fueled by competition. Having so many hotels – big, extravagant, luxury hotels, mixed in with economy lodgings – in such a relatively small space, means hotel and casino owners have to drive a hard bargain to get guests through their doors.
Think about this for a moment. You want to stay at a nice hotel on The Strip. Which advertisement looks more appealing to you?
Deluxe Queen Suite $49/night +tax/fees
-or-
Deluxe Queen Suite $74/night
For most, $49 looks a lot more appealing than $74 a night, especially if that person is planning to stay for a few days, or even a week. Our brains don't really consider the added "+tax/fees", because there's no numbers provided to figure in.
In truth, both advertisements and end-prices are exactly the same, but the second one gives guests a complete, all-inclusive price that doesn't look as budget-friendly as the first. And in truth, I was being generous when I added the "+tax/fees" to the first one. Most ads would simply state:
Deluxe Queen Suite $49/night*
Now that looks even more attractive, because we haven't been inclined to consider what additional taxes and fees might be added. That tiny little asterisk (*) means we have to look at the fine print to see that taxes and fees will be included, and chances are (assuming you're booking online) you'll have to click a link to find out just what those taxes and fees amount to.
What are Resort and CNF Fees?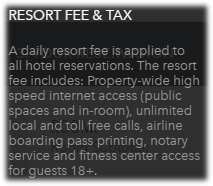 A "resort fee" is a mandatory fee charged by Las Vegas hotels to pay for all those amenities they offer, like a pool, spa, fitness center, etc. A typical resort fee can range anywhere from $10/night, to as high as $25/night.
When checking out, you can tell the clerk you didn't use any of those facilities, but he's not going to remove the fee. Again, it's "mandatory", and he/she will be perfectly happy to show you the fine print on the paper you signed at check-in.
A "CNF fee" is charged by many Las Vegas restaurants, especially the ones that advertise cheap meals and buffets under $10. CNF is a code for the nonsensical "Concessions and Franchise" fee that tacks an additional 4.7% charge on top of you total bill. And when I say "total bill", that includes the standard tax you paid. That's right – they're even taxing the taxes with a hidden fee!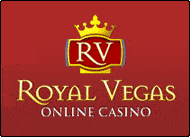 Royal Vegas Canada has been our editor's #1 pick for three consecutive years ! Great compatibility of course (iphones, mobiles and tablets) but also an exciting range of games and promotions. Excellent support teams and quick cashouts… What else to ask for ?