12 Jul
Drama Begins as BCLC chooses to build New Casino in Victoria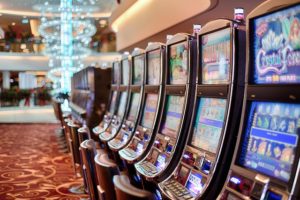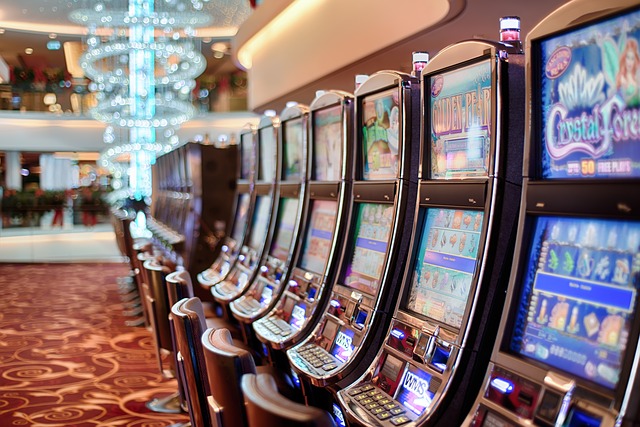 No matter what the issues, everyone is going to have an opinion on any controversial matter, and everyone is certainly entitled to that. When the British Columbia Lottery Corp (BCLC) chose to build its new casino in Victoria, there was no doubt that opposition would rise up to combat the existing support. And so it has…
Last week, the BCLC announced its final decision regarding a proposal for a new casino site in the province. Victoria was a leading contender vying for the rights to establish the region's newest gambling destination, and community leaders – most of them, anyways – were all too pleased by the BCLC's decision to grant them that right.
"We would like to introduce another entertainment option for adults and tourists in Greater Victoria through a new gaming facility that will provide accessibility and a different experience," said BCLC President and CEO Jim Lightbody on Friday. "And that is why we selected the City of Victoria."
Search for New Casino Site
For months, community officials had scoured properties for potential development sites to submit their proposal to BC's regulators, who in turn saw fit to approve the installment of the new casino in Victoria.
Now that the paperwork has been reviewed, sorted and signed, potential locations are being announced, opinions are flying, and those against the plan are demanding to be heard.
Opposition the New Casino in Victoria
Of course, you're going to hear complaints that gambling is a social harm and the last thing any community needs is greater access to slot machines, table games, bingo, etc. That squabble is going to arise no matter where a new casino is proposed, from Australia, to Europe, to North America.
However, one of the most resounding arguments against the new casino in Victoria revolves around its possible location. With no current locations in the city zoned for casino gambling, officials chose two potential locations to erect the casino – within the confines of the city's famous Crystal Garden, or immediately next door, on a site that currently serves as a car rental parking lot.
National Historic Site Turned Casino?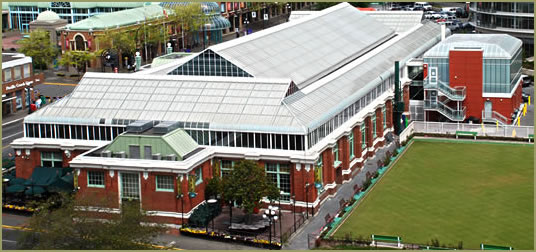 The Crystal Garden is an official heritage site, built in 1925. It was originally designed as a salt-water swimming pool, and was later converted to a conservatory. More recently, it was restored as a tourist destination known as The BC Experience. But the site was closed in 2006, and has remained out of operation ever since.
To community officials seeking a reasonable, centrally located destination for the new casino, restoring the Crystal Garden back to life as a hub for tourism seemed like the obvious course of action. But to anti-gambling crusaders and heritage enthusiasts, it was the worst possible choice.
"Apparently, the fact that the Crystal Garden is a heritage building with a conservatory-style glass roof and walls and is a registered national historical site makes it a great candidate for slot machines, gaming tables and bingo rooms," wrote one resident in a scathing op-ed published in the Times Colonist.
The author, an obvious anti-gambling advocate, quickly altered his approach, forgoing the contended blasphemy of a heritage site to spend the next few paragraphs attacking the issue of social harms caused by casinos.
Mayor Prefers Adjacent Lot for New Casino
Victoria Mayor Lisa Helps is enthusiastic about the prospects and opportunities the new gambling entertainment facility will bring to the community. However, she is not too keen on the idea of situating the casino at Crystal Gardens. Instead, Helps prefers the parking lot next door.
"The city owns it," explained Mayor Helps. "We could sell it or lease it, put underground parking, a casino and a hotel right where the two car rental places are at the corner of Douglas and Humboldt. That's a good idea," she told CTV News on Friday, following the BCLC's announcement.
No doubt the debate will rage on until an official location for the facility is chosen, and likely well beyond that. But either way, according to the official ruling of the BCLC, there will be a new casino in Victoria, somewhere or other.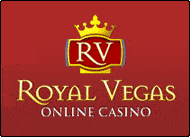 Royal Vegas Canada has been our editor's #1 pick for three consecutive years ! Great compatibility of course (iphones, mobiles and tablets) but also an exciting range of games and promotions. Excellent support teams and quick cashouts… What else to ask for ?
(Remember to gamble responsibly)