19 Jul
Canadian Priest allegedly blew $500k in Donations on Casino Gambling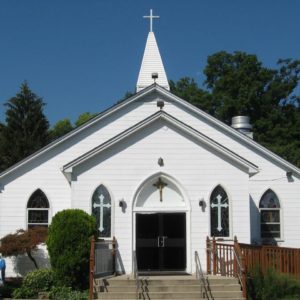 The leaders of any church organization are largely considered the backbone of a religious community, upholding a reverent lifestyle and devout ambitions. But even they are mere men, and any genuine believer will agree that the faith of all men will be tested. And sometimes, even the most religious of men fail that test.
Such was the fate of one Canadian priest, who confessed to his Bishop that he had absconded with $500,000 worth of donations destined to aid refugees in Syria. Instead, the priest allegedly visited a local casino and gambled away the entire sum.
51 year old Amer Saka is a clergyman with the St. Joseph Chaldean Catholic Church in London, Ontario, an Eastern Syriac branch of the Catholic Church. According to media reports, Saka went about encouraging large cash donations from about 20 donors as part of a sponsorship program meant to help fund an escape to Canada for refugees attempting to flee the Middle East's war-torn countries.
It was a worthy cause indeed, but fell well short of its purpose when Saka succumbed to an ostensible casino gambling addiction.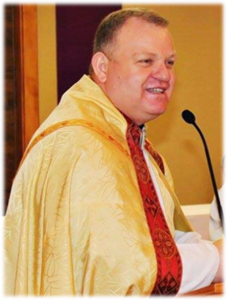 Reports indicate that the money's true destination was revealed when the priest called up Emanuel Shaleta, the local Bishop and head of Canada's Chaldean Catholic Church, to confess his abhorrent misappropriation of the charitable funds. He told Bishop Shaleta that he'd taken the entire $500,000 in donations and headed to the casino, gambling away every last cent of it.
Saka then made a phone call to the local police department to turn himself in. An investigation was launched by the authorities, as the Chaldean Catholic Church immediately suspended him from his religious duties.
Last week, following a 5-month long investigation, the priest was arrested and charged with fraud. He was released on bail the following day, after being ordered by the judge to refrain from entering any wagering establishment or participating in any form of casino gambling until the case goes to trial.
Police are refusing to comment on the specifics of the case or the gambling allegations against Saka, but it was stated that the priest willingly confessed to collecting donations "under the guise of a sponsorship program" meant to fund fleeing refugees starting a new life in Canada.
Constable Sandasha Bough of the London Police Department told the press, "The basis of alleged fraud is unique, because it is alleged to have taken advantage of refugees who are using federal-run programs." A publication ban has been enforced on the trial, resulting in little other information on the case or bail hearing being made public.
It's been reported that Saka's involvement in the refugee aid program has been ongoing for several years now. The Chaldean Catholic Church has approximately 38,000 members throughout the country, with about 100 families in the London parish.
The local Chaldean community is reportedly shocked by the misappropriation of such a vast amount of charitable funds, wasted on casino gambling by one of their own trusted leaders. Global news outlet RT.com revealed that the "London's Chaldean Catholic community … mostly consists of first-generation immigrants to Canada who gave their life savings to help move their relatives and families to the country."
Canadian law states that private sponsorship programs to bring refugees into the country must raise a minimum of $12,000 per individual, or $27,000 per family, to help support the immigrants as they settle into their new lives in Canada.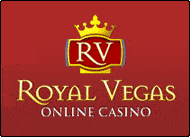 Royal Vegas Canada has been our editor's #1 pick for three consecutive years ! Great compatibility of course (iphones, mobiles and tablets) but also an exciting range of games and promotions. Excellent support teams and quick cashouts… What else to ask for ?