26 Jul
Setting the Mood: Favorite Gambling Songs of All Time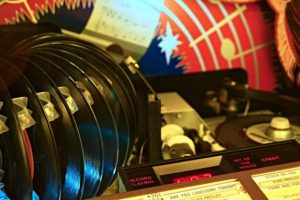 The power of music is undeniable. A timely beat enhances our moods, lifts our spirits and keeps us moving when our bodies tire. The same can be said of gambling songs, helping put us in a good, mentally fortuitous mindset to spin the reels or toss chips at the tables of our favorite online casinos.
If you don't believe me, try playing Dire Straits, "Dirty Laundry" while folding your tidy-whities, or loading up Survivor, "Eye of the Tiger" on your smartphone while jogging around the neighborhood. Mellifluous stimuli is a powerful thing, and when we're in a positive mood, we draw positive energy to us.
Why not take full advantage of such an opportunity by listening to your favorite gambling songs while you wager on slots, blackjack, roulette, poker, or whatever it is that tickles your fancy? With that said, let's take a look at some of the most popular, beat-drive gambling songs of all time.
Kenny Rogers: "The Gambler"
You had to know this would take the #1 spot. Kenny Rogers' The Gambler is the most famous poker song ever produced, put to vinyl in 1978. The most fundamental strategies of any poker game are laid forth for listeners as Rogers reminds us:
You've got to know when to hold 'em,
Know when to fold 'em,
Know when to walk away,
Know when to run.

You never count your money,
When you're sitting at the table,
There'll be time enough for counting,
When the dealing's done.
Bread: "Lay Your Money Down"
This one is about gambling with love, but also gives reminds us to take caution when wagering. Taking risks in life is a good thing, so long as they are calculated risks with favorable odds and worthwhile dividends.
Put your cards on the table
Gotta lay your money down
Show your heart if you're able
Gotta lay your money down
Lady Gaga: "Poker Face"
Poker Face skyrocketed to the top of the charts when it was released in 2008, and it's got an exciting beat that transcends the effects of time. Lady Gaga affirms the effective nature of a strong poker face – one that reminds the male persuasion that they'll never really know what a woman is thinking; only what she wants him to believe she is thinking.
I wanna hold 'em like they do in Texas plays
Fold 'em, let 'em, hit me, raise it baby stay with me (I love it)
Love Game intuition play the cards with spades to start
And after he's been hooked I'll play the one that's on his heart

…

Can't read my,
Can't read my,
No he can't read my poker face
(She's got me like nobody)
Elvis Presley: "Viva Las Vegas"
When you're planning a trip to the City of Sin, there's no better song to get you pumped up and ready for gambling than Viva Las Vegas. The legendary Elvis Presley sings of the glamorous lights, multifarious games and awaiting love to be found in Las Vegas.
Oh, there's blackjack and poker and a roulette wheel.
A fortune won and lost on every deal.
All you need's a strong heart and a nerve of steel.

Viva Las Vegas!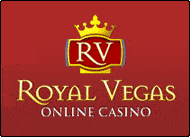 Royal Vegas Canada has been our editor's #1 pick for three consecutive years ! Great compatibility of course (iphones, mobiles and tablets) but also an exciting range of games and promotions. Excellent support teams and quick cashouts… What else to ask for ?
(Remember to gamble responsibly)