2 Aug
Mohegan Sun Casino faces Lawsuit after Slot Machine Breaks, Injuring Woman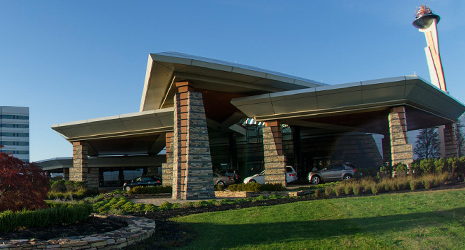 When we enter a casino, we have lots of expectations. If we're realistic, we expect to lose some money, essentially paying for the entertainment proffered. Professional gamblers may expect to walk away with a fatter wallet, perhaps routing a poker table of less experienced players. What we don't expect is to require medical attention after a slot machine malfunctions.
In general, slots are heavy machinery built to last by manufacturers who anticipate a long and fruitful placement in casinos around the world. But according to one woman from Plains Township, Pennsylvania, her local casino's failure to maintain proper upkeep on their slot machines resulted in painful and permanent injuries.
According to court documents filed in the Luzerne County Court last month, Alberta McCarthy was playing the slots at the Mohegan Sun Casino at Pocono Downs on Highway 315, just outside of Wilkes-Barre, PA on October 8, 2015.
Quite unexpectedly, Ms. McCarthy claims that the top of the slot machine she was playing on broke apart. She alleges that that collapsing piece of the unit fell forward, striking her in the head, face and right arm, while another part of the machine fell, landing on her left ankle and foot.
She claims that she was immediately left "dizzy and dazed" when the slot machine parts struck her, and has required ongoing medical attention for injuries that she says are permanent in nature.
The court documents allege that Ms. McCarthy was "rendered sick, sore, disabled and maintained severe physical and mental pain as well as great discomfort, all of which required medical care."
Furthermore, the plaintiff has alleged that the Plains Township hotel and casino is at fault for the injuries she sustained. The lawsuit alleges that Mohegan Sun failed to properly maintain its slots machines, and should have reasonably known that the gambling device was "in a dangerous and defective condition," prior to the incident.
Ms. McCarthy filed a civil complaint against the defendant, Downs Racing, L.P., (dba Mohegan Sun at Pocono Downs) on June 21, 2016, and is seeking damages in excess of $50,000 for pain, suffering and medical expenses.
All attempts to retrieve a comment from the casino operator have been declined.
About Mohegan Sun Casino
Opened in November 2006, Mohegan Sun was the very "first slots casino" built in Pennsylvania after the State Legislature approved the addition of slot machine parlors at race tracks in 2004. Less than 10 minutes after opening it's doors, eager gamblers poured in to occupy all of the casino's 1,100 slot machines.
The gambling establishment has undergone numerous expansions since then, including the introduction of table games in July 2010, and the opening of a 7-story, 238-room hotel in November 2013.
The Pennsylvania casino in Plains Township now offers 82,000 square feet of gaming space, with 2,300 slot machines and electronic table games, an 18-table poker room, plus more than 90 live table games that include Big Six Wheel, Blackjack, Craps, Let It Ride, Mini-Baccarat, Mississippi Stud Poker, Pai Gow (American), Pai Gow Poker (Asian), Roulette and Three Card Poker.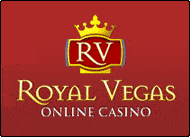 Royal Vegas Canada has been our editor's #1 pick for three consecutive years ! Great compatibility of course (iphones, mobiles and tablets) but also an exciting range of games and promotions. Excellent support teams and quick cashouts… What else to ask for ?
(Remember to gamble responsibly)