5 Aug
New York Gov. Signs S-8153, Legal DFS Betting is Back in the Big Apple
For millions of daily fantasy sports fans, the celebration continues in the Big Apple, where Governor Andrew Cuomo delighted New York's DFS betting masses when he lent his signature to a bill that returned the immensely popular activity back to legal status on Wednesday.
DFS betting fans weren't the only ones reveling in the momentous occasion. Heads of the nation's largest daily fantasy sports operators, DraftKings and FanDuel, were surely commemorating the event with a lofty toast of exorbitant champagne as one of the most populous, sports-loving US states returned to legal DFS status.
According to USA Today, Nigel Eccles, CEO of FanDuel, summed up the events of the last year rather eloquently:
"Last fall, amidst national controversy, some pundits put fantasy sports on death watch. But when the calendar turned to 2016 and fantasy sports fans had the opportunity to be heard and legislators had the opportunity to act, the dynamic quickly shifted, and one by one states began to recognize this is a game loved by millions — millions who should be able to play and deserve the basic protections afforded to consumers in all major industries."
The Fall of Daily Fantasy Sports
Eccles assessment of a 'death watch' isn't too far off from the domino-effect crumbling of legal DFS betting that occurred last fall. For several years, no one thought twice about the legality daily fantasy sports, but when an inside betting scandal caught the attention of State's Attorney's General, they began scrutinizing the unregulated industry as the potential online gambling market that many decided was.
New York was the first state to formally define DFS as an illegal gambling activity, per the opinion of Attorney General Eric Schneiderman in November, 2015, following an investigation into services a month prior that resulted in numerous class action lawsuits against DraftKings and FanDuel with charges relating to fraud, false advertising, negligence and racketeering.
These stemmed from allegations that a DraftKings employee had used inside information to win $350,000 on FanDuel. Both companies have since banned employees from DFS betting with rival operators.
Legal DFS Betting Returns to NY
Months went by with no light at the end of the tunnel for New York sports fans who wanted legal DFS to return to the Empire State. Then in June, the NY Senate passed daily fantasy sports regulations via Senate Bill 8153. The measure was delivered to the governor's desk on Tuesday, and signed into effect on Wednesday, August 3.
Jason Robins, CEO of DraftKings, was elated by the news. "We are thrilled Governor Cuomo has signed the fantasy sports bill and we thank him for his support of this important legislation," he said.
"We are excited to have our DraftKings contests return to New York and bring the fun and excitement of DFS back to our fans," continued Robins. "We would like to thank our hundreds of thousands of New York supporters for their passion and loyalty over the past several months. Your hard work and efforts have made an incredible difference."
Last month, Robins confirmed that New York represents about 10% of the operation's entire US player base. And with the 2016-17 NFL season just around the corner, the return of legal DFS betting couldn't have come at a better time for operators, or New York's immense fan base.
As for AG Schneiderman, who originally protested the legality of daily fantasy sports last year, his statement on Wednesday was a humble one.
"As I've said from the start of my office's investigation into daily fantasy sports, my job is to enforce the law and protect New Yorkers from illegal or unscrupulous conduct," said Schneiderman. "Today, the Governor has signed a bill that amends the law in order to legalize daily fantasy sports contests, with consumer protections for New York players. I will enforce and defend the new law."
However, he also noted that the new regulations for DFS betting won't affect current lawsuits against the companies. "Our false advertising and consumer fraud claims for past misconduct by DraftKings and FanDuel will continue to move forward."
As per the new legal DFS measure, S-8153 calls for strict regulatory requirements and a 15% tax on gross revenue for all licensed operators.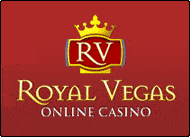 Royal Vegas Canada has been our editor's #1 pick for three consecutive years ! Great compatibility of course (iphones, mobiles and tablets) but also an exciting range of games and promotions. Excellent support teams and quick cashouts… What else to ask for ?
(Remember to gamble responsibly)