12 Aug
Vegas gets Interactive with Wagering Accounts for Live Casinos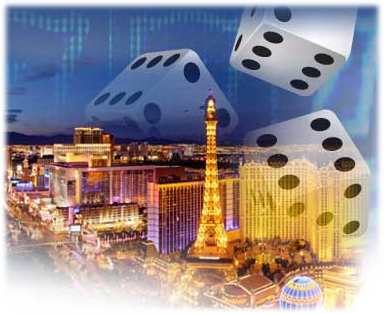 Nevada has come a long way in achieving complaisance towards it's most precious commodity – tourists. From eager casino officials to responsible government agencies, the state takes good care of its gamblers. Language in a law passed last year requires regulators to come up with rules for a system that would give players access to wagering accounts.
In describing the intended efficacy of wagering accounts, I'd have to say they are like a combination of a loyalty club membership and an online casino account. A player's comp points would be accumulated here, and available for use from the account, and like an online casino, players could use it to place wagers at Las Vegas casinos, making deposits and withdrawals to/from the account with cash, a debit/credit card, personal check, cashier's check, bank wire, etc.
Wagering accounts would provide the ultimate convenience, and what Board Chairman AG Burnett said, "would give patrons what they expect with the ability to fund gaming from sources they are increasingly more comfortable with."
Virginia Valentine is the President of the Nevada Resort Association, and she extolled the beneficial advancement wagering accounts could bring to visitors of the Silver State's casinos. She hopes the impending regulations will give account holders the ability to use their accounts for other transactions outside gambling, such as paying for hotel rooms, meals, entertainment venues, etc.
"It's what customers expect in their casino experience," said Valentine. "You wouldn't expect to have separate accounts to buy shoes and clothing when you go to a store. This is being developed as a convenience to the customer."
How Wagering Accounts Might Work
In order to open a wagering account, customers would need to register, providing their full name, any aliases they've used, date of birth, physical and mailing address, phone number and, if a US citizen, their Social Security number.
From there, each time a customer enters the casino, they would need to present ID to an appropriate staff member before accessing the gaming floor. This strict security measure would help prevent use of a wagering account by someone other than its owner.
Regulation of Wagering Accounts
The language of Senate Bill 9, passed in 2015, focused primarily on the regulation of skill-based slot machines. But as Marcus Prater, Executive Director for the Association of Gaming Equipment Manufacturers explained, "if you read all the language of Senate Bill 9, it mandates that the Control Board take up regulations that address e-commerce at the machine."
In order to get the job done, the NGCB must script amendments to several existing regulations to maintain consistency. These include amendments regarding interactive gaming, sports and race books, and off-track betting.
The Nevada Gaming Control Board has been working towards that goal, and held a workshop yesterday to discuss the matter. They hope to have another workshop within two months before finalizing the script and sending it off to the Nevada Gaming Commission for consideration.
In the meantime, the Board must be careful not to give wagering accounts too much power. One area of concern is that these accounts could become equivalent to allowing gamblers to slip a credit/debit card into a slot machine. That is not the intention, and has been described as one line the government and customer advocates aren't unwilling to cross.
However, giving players the ability to place wagers, collect comp points and redeem them for rewards throughout the casinos, all in one convenient means of transaction, is a goal everyone involved seems happy to move forward with.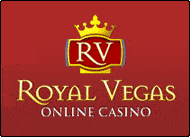 Royal Vegas Canada has been our editor's #1 pick for three consecutive years ! Great compatibility of course (iphones, mobiles and tablets) but also an exciting range of games and promotions. Excellent support teams and quick cashouts… What else to ask for ?
(Remember to gamble responsibly)