23 Aug
PA Ripe for Online Poker as NJ confirms talks of Shared Liquidity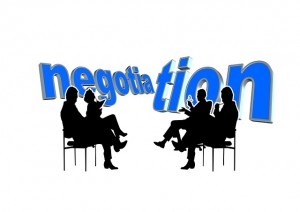 For the last few years, there's been a race between several states to become the fourth US jurisdiction to legalize and regulate some form of online gambling. It's becoming more and more clear now that Pennsylvania could run away with the trophy as New Jersey regulators confirmed talks with PA over sharing online poker liquidity.
Pennsylvania's House already approved an online gambling bill, along with an annual budget that anticipates $100 million in revenue to be generated from the first year of interactive gambling. But for that to happen, the Senate must pass the iGaming bill this Fall, and of course Governor Tom Wolf will have to put his signature on it, as well.
Based on a great need to pull in enough funds to cover the state budget, it's been projected that online casinos and poker sites will be legalized in the Keystone State before the year is out, but we've heard that song and dance before. If, however, PA can agree to a deal to share online poker liquidity with New Jersey, it could be the final straw that convinces lawmakers to get the job done.
NJ Confirms Interstate Poker Talks with PA
According to recent reports, David Rebuck, Director of the New Jersey Division of Gaming Enforcement confirmed last week that his regulators are already in talks with Pennsylvania over the benefits of a shared liquidity deal.
Rebuck said officials in Trenton are encouraging Pennsylvania to not only move ahead with legislation, but to enter into an interstate compact to pool online poker players with New Jersey. Doing so would help get PA's market get off to a strong start, while also boosting revenue in the Garden State, where revenue from interactive peer-to-peer gaming has been well below initial projections.
"We just need a few more states to fall by the wayside [and legalize online gambling] for the ball to really get rolling," said Rebuck. "Pennsylvania probably is the next state to go, and that will be an interesting time for us."
Other US States to Follow
If all those cards fall into place, such an agreement is likely to create the windfall Rebuck is hoping for. Once two states with large enough player bases begin sharing liquidity, it should encourage other states to follow through on iGaming legislation and seek a piece of the interstate online poker action.
For the moment, only Nevada and Delaware are sharing liquidity, but the relatively low pool of players that exist in those states hasn't done much to boost appeal for new customers.
Delaware is home to just under 1 million residents, while Nevada accommodates 2.8 million. New Jersey and Pennsylvania, on the other hand, boast populations of 8.9 million and 12.8 million respectively, which could create for an impressive pool of players – one that easily encourage new player sign-ups – if Rebuck gets his way.
PPA Confident in PA Online Poker Bill
John Pappas, Director of the Pokers Player Alliance, a group that's spent years advocating for the rights of poker players and nationwide legalization of online poker, thinks Pennsylvania is ripe for regulation. He believes the Keystone State has jumped well ahead of others states like California and Michigan in the slow but steady race to become the fourth legitimate online poker market in the US.
"There's still some work to be done, but the revenue is booked," said Pappas, referring to Pennsylvania's addition of expected yield from online gambling in the state budget. "And I think the case for legalization as being an issue of consumer protection has been very well made. We'll see the battle lines drawn in the next couple of months, though," he concluded.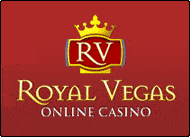 Royal Vegas Canada has been our editor's #1 pick for three consecutive years ! Great compatibility of course (iphones, mobiles and tablets) but also an exciting range of games and promotions. Excellent support teams and quick cashouts… What else to ask for ?
(Remember to gamble responsibly)