23 Aug
Canadian Blackjack for Money – Shopping for the Fairest Tables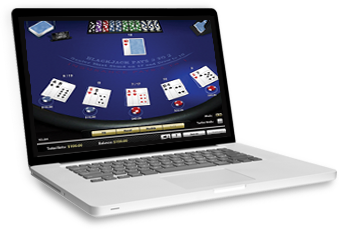 Through an abundance of multi-media in today's millennial age, many of us have been reared on the philosophy that all blackjack tables are created equal; it's how we play the game that determines our win rate. Basic knowledge of mathematics tells us there are good and bad decisions to be made, based entirely on calculable probabilities. The movie '21' gave us insight into the power of card counting.
The misconception of equality is the most common trap for beginners. You can spend hundreds of hours in your mom's basement practicing card counts, abide by a perfect strategy chart, and even brandish your lucky rabbit's foot at the table, but if you actually want a snowball's chance in hell of winning anything, you need to be a lot more selective about where you play blackjack for money.
It's not just the way you play the game, but the rules of the blackjack table where you play. Which brings me to first point – is it better to play blackjack online or in a live casino?
Live vs. Online Blackjack
If you play Canadian blackjack tables in a live setting, you'll have the advantage of being able to count cards. However, that's all you'll have, and card counting isn't always the best option. For one, it's a difficult task – you may have noticed all the famous counters came from MIT's advanced math classes – and for two, it can get you abruptly (and gruffly) removed from the casino floor if any member of the staff happens to notice you're doing it (a la Ben Affleck).
Instead, I'm going to strongly advise playing online blackjack for money. The RNG shuffling software is just as random as a live dealer, but the shoe will be reshuffled after each hand, eliminating the opportunity to count cards. But don't worry, there's a distinct trade-off here that's well worth taking advantage of.
In a live casino, the rules and table limits are restricted to what that establishment deigns to offer. You may find affable blackjack pays, table limits and rules, or you may not. In the online realm, however, Canadians will find myriad sites to choose from, and it's that highly competitive forum that urges operators to give players better choices.
With that said, let's take a look at the blackjack rules, pays and other features you need to look for, and those you want to avoid.
Blackjack Pays 3:2
The absolute most important aspect of any fair blackjack game is a paytable that features 3:2 payouts for a natural blackjack. All too often, casinos have lowered this payout to 6:5, and it has a rather drastic effect on your profit potential. At 6:5 pays, the house edge jumps a staggering 1.3%. Suffice to say, if the table doesn't pay 3:2 for blackjack, walk away.
Shoe Size Matters
The less decks in pay, the better your odds of winning – it's that simple. Single-deck blackjack games are the rarest of all, but the most friendly in terms of house advantage. A 2-deck shoe, referred to as Double Deck Blackjack, is more common, and perfectly acceptable when single-deck games aren't available. But you'll want to avoid 6-deck and 8-deck shoes at all cost, which boost the house edge by 0.5% or more.
Base Rules of Blackjack
There are a few things you want to look for in the basic rules of an online blackjack game. A combination of each of these rules (plus 3:2 pays for natural blackjack and a low number of decks) will decrease the house edge to the bare minimum.
The first rule to look for is Dealer Stands on Soft 17. When the dealer hits this hand, it strengthens their chance of beating your 18+, and thereby increasing the house edge by 0.2%.
Next, seek out a game that allows players to Double Down on Any Total. Many casinos will restrict Doubling to hand totals of 10 or 11 only. To a novice, only hitting 10 or 11 may seem smart, as these hands gives players the best chance of landing a 20 or 21, but in reality, casinos know better. The restriction increases the house edge by 0.2% by eliminating some solid opportunities for players to follow perfect strategy and double down in other ripe situations.
Furthermore, the best blackjack tables will allow players to Split Aces, and with a hand like that, who wouldn't want to split? But when a casino doesn't allow splitting those A's, the house edge increases 0.06%. As small at that seems, every little rule change matters and the percentiles add up quickly.
Table Limits
Last, but certainly not least, affordable table limits are critical. A player with a $500 bankroll wouldn't last very long at a table where the minimum bet is $100. Veterans of the game are well aware that casinos tend to present the most player-friendly rules at tables with higher limits. As I've said before, online blackjack tables are your best bet, as they're much more likely to provide low limits in conjunction with the fairest rules.
Boiling It Down
If you do your research, investigating Canadian blackjack games at online casinos to find tables that meet all of the requisites above – single deck game, 3:2 pays, dealer hits soft 17, double anytime, split aces, low table limits – it boils down to a house edge of 0.18% with perfect strategy invoked.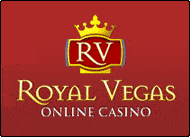 Royal Vegas Canada has been our editor's #1 pick for three consecutive years ! Great compatibility of course (iphones, mobiles and tablets) but also an exciting range of games and promotions. Excellent support teams and quick cashouts… What else to ask for ?
(Remember to gamble responsibly)