26 Aug
History of Daily Fantasy Sports Movie-Worthy?
Some of the best novels of all time have been successfully adapted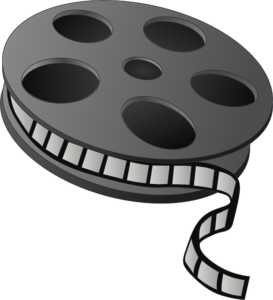 onto the big screen. Margaret Mitchell's 'Gone With the Wind', Mario Puzo's 'The Godfather', Stephen King's 'Shawshank Redemption' – you get the idea. But just how successful could a book telling the history of DFS, and subsequent movie of the same theme, really be?
The world may soon find out.
Just a year ago in September, sports fans – especially American Football fans – were bombarded with commercial advertisements from DraftKings and FanDuel. These two companies are the clear front runners in the daily fantasy sports market, so far ahead of their competitors that they possess a collective 95% of the overall market share in North America. 95%. That leaves just 5% for all of the other companies – and there are many – to split between them.
If you got tired of watching all those advertisements, it's understandable. They ran constantly, during every single commercial break it seemed on ESPN. DraftKings spent over $130 million last year to inundate our televisions with DFS ads. FanDuel was a bit less liberal, spending just under $75 million on sports TV promos in 2015.
Next year, as we surely observe all their special promotional codes and marketing campaigns, we could be seeing a different type of commercial in the mix – one encouraging us to purchase Albert Chen's 'The Big Game', or even a movie of the same (or similar) title.
All you genuine sports fans out there will know the name. Albert Chen is a writer for Sports Illustrated, and he's currently inking the history of DFS. His book, The Big Game, will document rise, and subsequent fall of DraftKings and FanDuel that began last year with a throng of legal challenges.
Will a Movie Arise from the Book?
That hasn't actually been determined yet, but the potential is there. Already, movie rights to a book have been checked off as an option. It really depends on how profitable Chen's upcoming book becomes once it hits shelves in 2017.
There's already hype surrounding The Big Game. It's being described as "The Big Short in the world of fantasy sports". That movie received multiple Oscar nominations, and no doubt film producers are hoping a link between the titles will garner similar interest in the DFS genre.
Jumping The Gun?
It's worth questioning whether publishers are jumping the gun here. The reality of the situation is that the story is not complete. The rise of DFS, perhaps, yes, but the fall is an ongoing situation. Legal challenges continue to plague both companies, and many US states have yet to resolve whether daily fantasy sports should be legal by default, or require regulation as a gambling activity.
New York Attorney General Eric Schneiderman was the first to deem DFS illegal gambling last year, and earlier this month, legislation to regulate the activity in the Empire State was passed by NY Governor Andrew Cuomo. Just this week, temporary permits were issued to DraftKings, FanDuel and a few other fantasy sports operators so they could begin accepting New Yorkers again, with the start of the 2016-17 NFL Regular Season so close we can taste it.
But in many other states, DFS remains under prohibition, and if the history of DFS is told too soon, it will surely be an incomplete version, at best.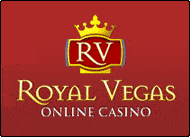 Royal Vegas Canada has been our editor's #1 pick for three consecutive years ! Great compatibility of course (iphones, mobiles and tablets) but also an exciting range of games and promotions. Excellent support teams and quick cashouts… What else to ask for ?
(Remember to gamble responsibly)