30 Aug
Icahn says No to Union Concessions, Trump Taj Mahal will close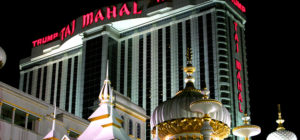 There aren't many Trump casinos left in the world today. Those that weren't sold off and renamed have since been closed and/or demolished. As of now, only one casino remains with the Trump name atop its towers – so named for its former owner, now-Presidential candidate Donald Trump – and the way things are going, that one won't last past October.
The Trump Taj Mahal in Atlantic City has been a staple of the New Jersey Boardwalk since it first opened in 1990. An economic crisis in the region caused its parent company, Trump Entertainment Resorts, to file Chapter 11 bankruptcy protection in 2014 (just as it did in 2009), but the casino was saved by investment tycoon Carl Icahn, who purchased the property and its operating company, Trump Entertainment, earlier this year.
But there was trouble brewing in the background as casino workers with UNITE HERE's Local 54 were demanding their heath care and other benefits be restored.
Those benefits were stripped two years prior as part of a court-approved restructuring, but the union wasn't willing to sit back and watch it's members struggle when Icahn took over, especially considering other Atlantic City casinos had already struck deals to reinstate benefits and provide pay rate increases for unionized employees.
Trump Casino Goes On Strike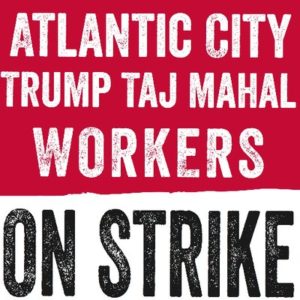 The strike against Trump Taj Mahal began on July 1, 2016, and continues to this day, making it the longest running casino strike in New Jersey history. Negotiations have failed at every turn, and a few weeks ago, Icahn struck back at Local 54 by declaring his intention to simply close the casino on October 10.
Such action would be devastating for the Trump casino's employees, sending nearly 3,000 workers to the unemployment lines. Even worse, the ability to place those workers in new jobs would be hampered by the disintegrating gambling market in Atlantic City.
Union's Proposal to End Strike, Save Casino
Last week, in a last-ditch effort to save those jobs, Local 54 President Bob McDevitt reached out to casino management with a new deal. He said they would be willing to call off the strike if the casino would meet the following concessions; greatly reduced from previous negotiations:
Staggered pay increases totaling $1.3 million more than Icahn's previous offer
Immediate restoration of paid breaks
Equal health care as other city casino workers, effective Jan 1, 2017
Immediate return of housekeeping workloads to industry standards
Immediate restoration of subcontracting protection for employees
Implementation of Tropicana contract, effective Sept 1, 2017
Concessions Promptly Rejected
Billionaire Icahn has made it unmistakably clear that believes the employees of Trump Taj Mahal should be responsible for making sacrifices to help save the flagging casino, and thus their jobs. He's refused to reinstate health care and other benefits at every turn, and obviously has no desire to work with the union to save the Atlantic City casino.
A statement from Tropicana President Tony Rodio confirmed, "This was not a negotiating session. As previously announced, the Taj Mahal will close its doors on October 10, 2016. Bob McDevitt and the Taj bargaining committee have no one to blame but themselves for this sad outcome," he said.
"If McDevitt cared even one iota about the future of the employees he would have allowed them to vote on the proposal we offered five weeks ago based on his recommendations, which we believe could have saved the Taj. But in the end," Rodio pointed the finger, "he blindsided us and the employees because closing the Taj served his personal purposes".
Is it Really Over for Tump Taj Mahal?
In contrast to Icahn's claims that he's done negotiating, and is determined the close the Trump casino come October, he's yet to file any formal documents with state regulators requesting permission to do so.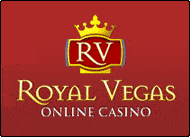 Royal Vegas Canada has been our editor's #1 pick for three consecutive years ! Great compatibility of course (iphones, mobiles and tablets) but also an exciting range of games and promotions. Excellent support teams and quick cashouts… What else to ask for ?
(Remember to gamble responsibly)