2 Sep
Council considers New Slots Parlor in Revere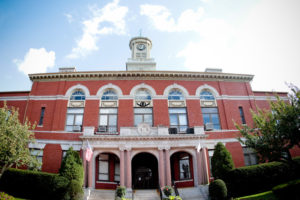 Massachusetts' gambling industry is growing immensely these days. For years, horse and greyhound racing, combined with a state lottery, were the only legal gambling options. Just recently, Plainridge Park opened a new slots parlor, and two major Las Vegas corporations started building resort casinos in Everett and Springfield, plus a tribal casino coming to Taunton.
Veteran developer Gene McCain is making a bid to open another slots parlor in Revere. But in order to do so, he'll need the Massachusetts Gaming Commission to approve the issuance of a second Class II, slots-only license. That requires the acquiescence of state and local voters, which means successfully petitioning to get his new slots proposal on this year's ballots.
McCain has been working hard to do that, having already submitted more than 8,000 signatures – 4,808 of which were validated. And while there certainly seems to be support from the community, there is apparently a staunch level of resistance coming from city officials, who've gone so far as to file litigation against Mr. McCain to stop his petition drive.
That case was dismissed by Suffolk Superior Courts last week.
Emergency Council Meeting Called
With all this going on, Councillor George Rotondo felt it necessary to call an emergency meeting of the Legislative Affairs Sub-Committee. That meeting took place on Monday, but much to Rotondo's dismay, only one other Councillor, Anthony Zambuto, bothered to attend.
"It saddens me quite a bit that the other councillors are not here," said Zambuto, who – along with Rotondo – welcomed Mr. McCain and former Revere Mayor Dan Rizzio, along with Bangor, Maine City Councillor David Nealley, who was there to extol the positive effects of Bangor's Hollywood Casino on the community and local tax coffers.
In reference to the litigation filed against Mr. McCain by the city of Revere, Rotondo asked, "The city tried to stop you from getting signatures?"
"That is correct," responded McCain, adding the he was "quite surprised."
"It sounds to me like a civil rights violation," said Rotondo, apologizing on the behalf of his city. "I don't support gaming but I support petitioners. Petitioning is a fundamental right."
McCain explained that he wants "host city status" for the new slots parlor, and that he's seeking two special elections. One would be held in late October for voters in Revere, and the other would appear on the November 8 state-wide ballot. If both succeed, he can apply for a Class II gaming license from the state.
Location, Location, Location…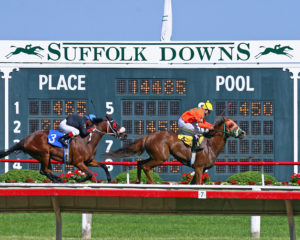 The state's rules stipulate that Class II licensees must be located within 1,500 feet of a licensed race track – in McCain's case, Suffolk Downs. But that puts the location of the new slots parlor right next to Lee's Trailer Park on Revere Beach Parkway. And while that doesn't seem like an ideal location for a tourism destination, it has it's pros; namely bringing in more money to help the community.
"Yes the trailer park drains city resources," said former Mayor Rizzo, who continues to oppose slot machines in Revere, but admitted he knows McCain to be a first class developer with a plan that could greatly benefit the city. He also noted that, "with Wynn a few miles away, what are the odds of slots drawing people over here?
"I'll put my faith in the voters," he concluded.
Testimony from Bangor, ME Councillor Nealley was potent, though. He played a pivotal role in bringing Hollywood Casino to Bangor, and said the positive effects have been staggering since it opened in 2012.
"We knew we needed revenue. The community got behind it and embraced it." Since then, said Nealley, "it has become sort of a renaissance for the city. We just built a new civic center from the revenue brought in."
Then again, the Bangor casino doesn't have elaborate competition breathing down its neck by way of a billion-dollar, Wynn-backed casino project. Bangor's closest competitor is over 100 miles away in Oxford, ME.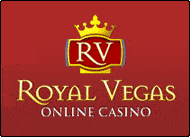 Royal Vegas Canada has been our editor's #1 pick for three consecutive years ! Great compatibility of course (iphones, mobiles and tablets) but also an exciting range of games and promotions. Excellent support teams and quick cashouts… What else to ask for ?
(Remember to gamble responsibly)