6 Sep
MGM Casino in Maryland wants less Slots, more Table Games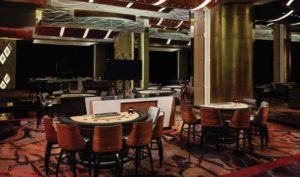 MGM Resorts International is one of the world's largest integrated resort companies, with around two dozen casinos and hotels from the US to China. One of their latest endeavors – the MGM National Harbor casino resort in Prince George's County, Maryland, is set to open later this year. But the company is rethinking the casino's blueprint, wishing they'd asked for less slots and more gambling tables.
Last month, MGM representatives filed a request with the Maryland Lottery and Gaming Control Agency (MLGCA) to cut back on the number of slot machines they'd originally submitted licensure for. Instead of the 3,600 slots they planned to install back in 2013, reports now indicate MGM National Harbor will launch with "a minimum of 3,321 units at opening".
MGM explained its reasoning for the cutbacks as "current market factors". The Maryland casino owners essentially implied that, with today's technology, 'less is more', and that MGM believes it stands to benefit more financially from fewer slot machines, or video lottery terminals (VLTs).
"VLTs have continued to evolve since 2013 with new game types and multiple denomination games that allow for increased utilization of VLTs with less machines," explained the casino operator's presentation to the MLGCA.
Lower Taxes on Table Games
Maryland casinos are charged a hefty 67% tax rate on VLTs, which doesn't leave a whole lot of room for profit – especially if there are more slots taking up the floor space than there are players to fill their seats. Table games, on the other hand – blackjack, roulette, craps, etc. – are charged a much lower, 20% tax rate, allowing the casino to keep 80% of the revenue.
Millennials Say 'No' To Slots
Although MGM didn't specify a global reduction in VLT popularity among today's millennials as a factor in its request, that reality inevitably played some role in the operator's decision. Statistics have clearly shown that today's younger generation of gamblers have little interest in crossing their fingers and pressing a button to spin the reels.
The 21-34 age group of casino goers tend to prefer gambling tables with more thought-provoking interaction and skillful decisions, giving them some level of control over a game's outcome. And many of those millennials aren't attracted to gambling at all, only visiting integrated resorts for other entertainment purposes, like night clubs, restaurants, live performances, etc.
According to a report in the Baltimore Business Journal, this isn't the first time the MLGCA was approached with a request to reduce the number of slot machines in favor of additional table games. Both Maryland Live! and the Horseshoe Casino Baltimore filed similar requests with state regulators prior to their openings in 2012 and 2014 respectively.
Additional Gambling Tables Probable
The Maryland Casino has yet to specify whether the company intends to install more gambling tables in place of the hundreds of slot machines that were wiped off the menu. It's always possible that the additional space will be used to expand on other areas of the resort blueprint.
For now, the grand opening of MGM National Harbor in December 2016 is slated to include a 308-room hotel, 125,000sqft casino, 27,000sqft meeting/convention space, 18,000sqft retail space, 3,000-seat theater, 5,000-car parking garage and 10 restaurants, including at least one celebrity-chef branded dining option.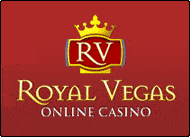 Royal Vegas Canada has been our editor's #1 pick for three consecutive years ! Great compatibility of course (iphones, mobiles and tablets) but also an exciting range of games and promotions. Excellent support teams and quick cashouts… What else to ask for ?
(Remember to gamble responsibly)