8 Sep
Gateway celebrates Grand Opening of New Canada Casino in Edmonton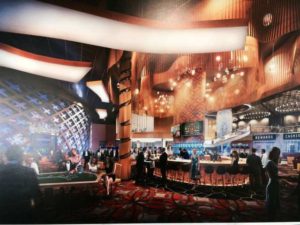 A new Canada casino is always a huge event with the locals, and it was no different yesterday when the Grand Villa Edmonton held its grand opening. Excited patrons lined the entryway to the multi-faceted entertainment complex in the city's ICE District as hundreds of community officials and planners turned out to celebrate the event.
The Grand Villa Edmonton was a collaborative effort between the Alberta Gaming and Liquor Commission (AGLC), Gateway Casinos and Entertainment, and the city of Edmonton. The Commission wanted to bring a new gaming and variegated entertainment destination to a major city, Gateway was more than willing to provide it, and Edmonton was happy to play host.
The project was announced in early 2015, with a $32 million plan to build the newest Canada casino and entertainment complex in the ICE District of Edmonton, Alberta. Unlike many projects of this caliber, Gateway was able to complete the construction on schedule, and without going over budget.
The grand opening was held last night, and it was a grand event for the entire community. Over 600 project planners, developers and city officials were on hand to commemorate the moment before swinging wide the doors of the luxurious new Grand Villa Edmonton at 7:00 p.m.
None were more excited than Gateway Casinos CEO Tony Santo, who spoke on behalf of everyone involved in the year and a half-long project when he said: "Whether it's celebrating an Oilers win, enjoying a night of entertainment and gambling with friends or partaking in the unparalleled wine and culinary experience at Atlas – we believe that Grand Villa will be the perfect complement to all of the other amazing amenities ICE District will offer."
Bill Robinson, CEO of the AGLC, was equally impressed with the completed design, but was quick to remind the vast crowd of awaiting players to gamble responsibly. "The AGLC congratulates Gateway on its newest casino and encourages the public to use their GameSense when enjoying all that the Grand Villa Casino Edmonton has to offer," said Robinson.
He went on to extol the versatility of the new complex, and what it's grand opening means for city of Edmonton. "Alberta's newest casino offers a richly entertaining selection of games and more that will help cement ICE District's reputation as a destination centre."
Kicking Off with Casino Promotions
To help celebrate, Gateway honored the first 200 guests to enter the new casino special red envelopes. Each envelope contained a free play ticket worth anywhere from $5 to $100. The momentous occasion signified the start of the casino's very first promotion – a $100,000 Grand Giveaway event running now through November 20th.
Players who hadn't already done so were also encouraged to sign up for a Player Rewards Card, as each day they swipe it at the casino, they are guaranteed a reward of some type. It could be a random amount of free play credits, a free meal, free beverage, discount voucher, etc.
The 60,000sqft facility – 30,000sqft being dedicated to the gaming floor – features 6 restaurants, including the MATCH Eatery & Public House, and Atlas Steak + Fish. The new casino offers 600 slot machines and 24 gaming tables.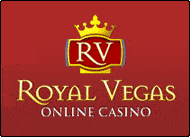 Royal Vegas Canada has been our editor's #1 pick for three consecutive years ! Great compatibility of course (iphones, mobiles and tablets) but also an exciting range of games and promotions. Excellent support teams and quick cashouts… What else to ask for ?
(Remember to gamble responsibly)