21 Sep
Gamblit Gaming to "Gamblify" VR game The Brookhaven Experiment
The tides of land-based casinos are flowing in a whole new direction these days. Where once gambling was a popular pastime for all adult ages, today's generation is much harder to reach. Now Gamblit Gaming is leading the charge to 'gamblify' VR games – Millennial favorites like The Brookhaven Experiment – to draw them back to the gaming floor.
It's not that the 21-34 age group isn't visiting land-based casinos. Quite the opposite, actually. The problem for operators is that they only come for an integrated resorts other features – the restaurants, night clubs, concerts, retail outlets, etc. – but they rarely gamble. The truth is, they find slot machines to be too mind-numbing, while table games lack the interactive excitement of the online multi-player video games they grew up on.
The clear solution is to give Millennials exactly what they want, and if that means the ability to gamble on arcade-like slots that incorporate their favorite virtual reality (VR) games, then that's what casinos will have to give them. Gamblit Gaming is pioneering that movement with new releases expected to hit land-based casino floors in 2017.
Gamblit Teams Up With Phosphor
Gamblit Gaming has inked a deal with Phosphor Gaming, the creator of The Brookhaven Experiment, to gamblify the popular zombie-shooting VR game into a version that can be played – and wagered on – in land-based casinos. The news comes just weeks after Gamblit announced another partnership with PikPok to develop it's virtual reality title, Into The Dead, as a gambling amusement.
The interactive gaming software giant specializes in what we like to call the 'gamblification' of today's most popular PC, console and social gaming titles. One of its most recent mobile casino games, Lucky Words, it's a gamblified spin-off of the Facebook favorite, Words with Friends.
In Lucky Words, players can post a low entry fee, then compete with their friends in head-to-head or tournament style play for the prize pool. Unlike traditional casino games, where the house tries to win the bet, the casino simply collects a small percentage of the pot – much like a poker rake – as its profit for supplying the game.
Gamblit provides pretty much everything a live casino needs to get these gamblified VR games up and running. "We take care of the technology, licensing and regulations, and operations," says Gamblit, leaving the casinos with nothing more than a decision whether to install these new skill-based games on their floors.
Excitement Over The Brookhaven Experiment Deal
Phosphor Games Studio CEO Justin Corcoran expressed his enthusiasm over the new deal with the live and mobile casino software giant.
"With The Brookhaven Experiment, we wanted to be on the forefront of the video game industry as it stepped into the new world of virtual reality, and now with this fantastic partnership with Gamblit Gaming, we have the opportunity to be on the forefront of the transformation of the real-money gaming industry as well," read a statement from Corcoran.
"Gamblit is the leader in this new vision for the casino floor, and we could not be happier in partnering with them to have Brookhaven, already a hit at home and in arcades, be a hit for the VRC as well," he concluded.
Gamblit said its working diligently on the new VR game, and expects to present a demo of The Brookhaven Experiment at the next Global Gaming Expo. The company didn't reveal too much information, but did say that players will have multiple wagering options, like betting a few bucks on whether they can survive the next wave of attacking zombies.
Gamblit's Chief Marketing Officer, Darion Lowenstein, said, "The Brookhaven Experiment is not only the most petrifying, heart stopping and realistic experience I've had in VR, but it truly embodies the concept of virtual reality."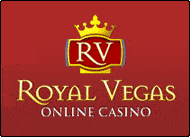 Royal Vegas Canada has been our editor's #1 pick for three consecutive years ! Great compatibility of course (iphones, mobiles and tablets) but also an exciting range of games and promotions. Excellent support teams and quick cashouts… What else to ask for ?
(Remember to gamble responsibly)