26 Sep
GPEB says Offshore Online Casinos accepting Canadians "likely" illegal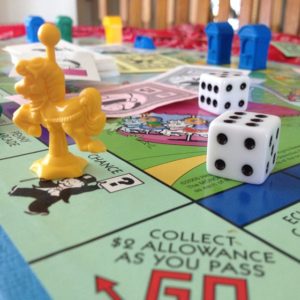 According to several provinces in Canada, online casinos who aren't licensed and regulated locally are committing an offense by accepting Canadian players. This argument has gone on for the last few years, and now British Columbia has taken action – sort of.
The BC Gaming Policy Enforcement Branch (GPEB) wrote and delivered official letters to the heads of 19 different offshore, online gambling companies known to accept players from the region. These letters were scripted to be menacing in nature, threatening potential legal recourse for breaching the Criminal Code of Canada and the Gaming Control Act.
The gist of the letter was blatant enough, essentially telling them to get out of Canada because their operation in the region is illegal. However, being such official letters, the authors had to be honest in their locution, and that fact indeed cut some of the edge off it.
In the letter, the GPEB explicated their position to the CEOs, stating that their acceptance of wagers from BC residents was:
"…likely to be contrary to both the Criminal Code of Canada and the Gaming Control Act."
The word "likely" is rather conspicuous here, making it obvious that even the GPEB isn't convinced BC has the authority to evict these online casino operators from remotely accessing the Canadian province.
In clarifying its stance, the letter went on to state that only the province's gambling regulators, the British Columbia Lottery Corporation (BCLC), "may conduct, manage or operate a lottery scheme in BC." Thus, according to their interpretation of law, only gambling websites approved by the BCLC are legally permissible.
By that definition, BCLC's PlayNow.com is the only online casino allowed to operate in BC. But as the GBEP pointed out with the use of the term "likely", that definition is only an opinion – one entity's interpretation of the law. There are, in fact, other entities that do not agree, and they are just as well versed in legal jargon.
It's been argued that, based on the Criminal Code of Canada, online casinos who accept BC customers are operating well within the law, so long as their operations are located offshore (i.e. anywhere outside of Canada).
BC Looks to Europe for Advice
The GBEP went on to inform those operators that it has already shared its so-called black-list of illegal offshore gambling sites with other Canadian provinces, and that BC fully intends to communicate directly with European gaming regulators to learn how best to protect their consumers from – and how to efficiently and lawfully block access to – those unauthorized site.
The real question is whether or not British Columbia has the authority to impose such a law. Quebec and Ontario already passed legislation that would require internet service providers to enforce IP-blocking against offshore online casinos that accept Canadians. Since those laws were passed two years ago, neither province has actually moved to enforce them due to inevitable legal challenges – challenges they ostensibly fear losing.
BC's Favorite Online Casino Game: Monopoly
The biggest issue lies within each province conducting a monopoly.
To make online gambling outright illegal would give BC the right to go after iGaming operators, the same as offering licenses to offshore operators to conduct business in the province would give them the right to go after any unauthorized operator who accesses the BC market.
But because BC has its own provincially-run internet gaming site, the territory is essentially trying to keep hold of a monopoly on the province's internet gaming market.
They can claim 'consumer protection needs' all they want, but when so many reports indicate BC will generate millions upon millions more from PlayNow.com if they can eliminate their offshore competitors, it's hard to believe they have the customer's best interest in mind.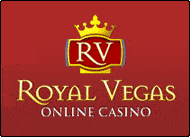 Royal Vegas Canada has been our editor's #1 pick for three consecutive years ! Great compatibility of course (iphones, mobiles and tablets) but also an exciting range of games and promotions. Excellent support teams and quick cashouts… What else to ask for ?
(Remember to gamble responsibly)