6 Oct
Digital Age raises Quebec Online Casinos to a Whole New Plateau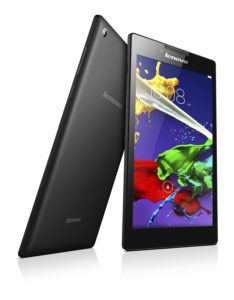 The digital age of gambling is here, my friends. Anyone who takes a fancy to the slots or various table games is probably aware of the extreme advancements that have taken place over the last decade, and continue to evolve with each passing year, impacting everything from land-based operators to Quebec online casinos.
Internet gambling sites first appeared in the late 1990's, and now – nearly 20 years later – they have become so popular that land-based casinos are feeling the effects. We'll take a brief look at how the digital gambling world has evolved over the years, the multifarious benefits its brought to customers, and how even brick-and-mortar casinos are redefining themselves to keep up with today's technology.
Evolution of Digital Gambling
Before the internet came along, adults traveled to land-based casino destinations all over the world – from Australia to Canada, England to the United States – to get their wagers on. Slot machines were constantly ringing in Vegas, while live dealers passed out cards like candy at a Halloween party.
These activities still take place in casinos across the globe, but the advent of online casinos, poker rooms, bingo halls and sportsbooks has had a significant impact on the number of people who travel to live casinos. The land-based industry isn't going under – don't get me wrong – but revenue has certainly slumped.
In the beginning, online casinos weren't too popular – at least not the real-money variety. There weren't many games available, they ran very slow due to large software and dial-up connection speeds, and not many people trusted internet financing options.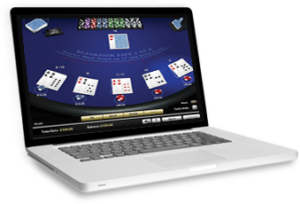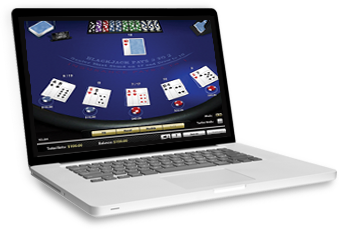 Over time, software developers designed more games in on compact platforms, broadband internet arrived and security measures became so tight that even government banks were transitioning to cyberspace. By the early 2000's, the online gambling industry was flourishing. And then mobile phones went mainstream.
In the flip-phone days, mobile gaming was very slow to take off, although some software brands like Microgaming were quick to to make downloadable slots accessible. And once old-school mobiles gave way to smartphones, a new genre of digital gambling was born.
More and more people started playing their favorite desktop games on mobile and tablet devices, and by the late 2000's, it was obvious that mobile gambling was the future of the industry.
It's been predicted that mobile and tablet gambling will actually overtake traditional online wagering within a few years, thanks to the millennial generation, who were raised more on these devices than desktop computers and laptops.
Regulation and Prohibition
Every year, the number of digital gambling sites (online and mobile) has increased at an enormous rate. In 2006, there were around 2,000 of them, and the number now exceeds 3,500. It's grown into a multi-billion dollar business, especially in Europe, where the market has flourished due to widespread acceptance of regulation and licensing.
Progress has been slower in the US and Canada, where states and provinces are more skeptical of the industry.
In the US, after criminalizing internet gambling in 2006, then giving individual states the right to regulate the industry in 2011, only three states (Delaware, Nevada and New Jersey) have moved to legalize, authorizing operators and software suppliers to apply for licenses and launch iGaming sites.
In Canada, provincial governments are much more restrictive. Online gambling is only regulated in British Columbia, Ontario and Quebec. Online casinos are only run by those territory's government-authorized gaming regulators, leaving offshore operators unable to apply for licenses to operate lawfully in the region.
This hasn't stopped players from accessing offshore casino websites, though. Most jurisdictions across North America do not prohibit people from wagering online. They are still able to access these online casinos, make deposits, place wagers and withdrawal their winnings.
However, because these sites aren't regulated by their local government, people who aren't wise enough to choose a reputable operator could run the risk of their withdrawals not being fulfilled, or the website disappearing one day with all of their clients' money, and no local government to defend their claims.
Digital Gambling at Land-Based Casinos
Land-based casinos know full well that millennials are addicted to their smartphones and tablets. Those that aren't located in a region where traditional online gambling is regulated can still tap into that market – and have done so – by providing a digital gaming experience within their walls.
In Las Vegas, many of the larger establishments have renovated their properties, removing aisles of slot machines to build fancy lounge areas. Here, friends can gather, order a drink or bottle from the bar, and play all sorts of gambling amusements on tablets embedded directly into the tables.
IGT recently released a new product for land-based operators that's about the size of a slot machine, but offers a wide range of casino games, including blackjack, baccarat, roulette, etc. on a single, table-top touchscreen. Customers can even utilize split-screen to play two games at once.
Future of Digital Gambling
As online and mobile casinos continue to see year-over-year revenue growth, there is one clear path that is just beginning to be tapped by industry leaders. I'm talking about virtual reality (VR), and it will undoubtedly be the next trend in digital gambling.
VR casinos have already begun to pop up around the world wide web, and Gamblit Gaming has teamed up with Phosphor Games for the upcoming release of a skill-based VR slot machine themed around Phosphor's enormously popular zombie-apocalypse shoot-em-up, The Brookhaven Experiment.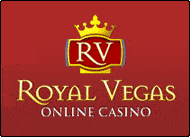 Royal Vegas Canada has been our editor's #1 pick for three consecutive years ! Great compatibility of course (iphones, mobiles and tablets) but also an exciting range of games and promotions. Excellent support teams and quick cashouts… What else to ask for ?
(Remember to gamble responsibly)