14 Oct
Atlantic City quietly closes Trump Taj Mahal, Future Uncertain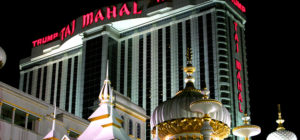 On Monday, October 10, 2016, one of Atlantic City's most famous casinos, the Trump Taj Mahal, officially locked its doors for what could be the last time. There was little fanfare surrounding the closure as few visitors graced the gaming floor on its final weekend, but the memories made will not soon be forgotten.
Following 7 long years of struggles with ownership and financial delays, the Trump Taj Mahal – so named for its then-owner (and now Republican Presidential candidate) Donald Trump – first opened its doors on April 2, 1990. It was a grand occasion as visitors from all over flocked to the Atlantic City Boardwalk to witness the inauguration ceremony before flooding into what developers deemed the 'Eight Wonder of the World'.
The financial woes began almost immediately, but Mr. Trump negotiated resolutions that kept the business alive. From 1996 to 2003, Trump Taj Mahal enjoyed the title of Atlantic City's highest grossing casino, right up until a new rival, The Borgata, opened up 2 miles to the north.
The Famous Taj Poker Room
The casino's poker room was particularly famous, attracting the best players from the United States and beyond. According to Brian Koppleman, co-writer of the 1998 film Rounders, the scene between Matt Damon and professional poker player Johnny Chan was inspired by a personal experience at the Trump Taj Mahal in which he faced off with the legendary Phil 'Poker Brat' Hellmuth; now holder of the world record for most WSOP bracelets with 14.
"It was the place that you could go play without violating any laws and where, if you were someone who wanted to get better at poker and study the best players, you were there," Koppelman told The Associated Press. "If you were someone who wanted to hustle people, you could go there and find tourists to hustle."
The Beginning Of The End
Fiscal woes emerged once more in 2014. In September of that year, Trump Entertainment Resorts filed for bankruptcy, followed by a three month struggle with union workers that ended in real estate magnate Carl Icahn committing $20 million to save the property from closing. But it wasn't until February 2016 that Icahn closed on a deal to purchase the Trump Taj Mahal, with plans to invest $100 million in its revitalization.
But alas, the union dispute resurfaced. While several other Atlantic City casinos had reached concessions with union workers, Trump Taj Mahal continued to deny any health insurance or benefits to its staff members. UNITE HERE's Local 54 Union fought back, hosting a formal strike that began on July 1, 2016.
Icahn refused to meet their demands. He threatened to close the Atlantic City property, effectively putting 3,000 workers on the unemployment lines, if the strike continued. He followed through on the threat last Monday.
"Despite our best efforts, which included losing almost $350 million over just a few short years, we were unable to save the Taj Mahal," said Icahn in a statement.
According to a report by CNN, union workers negotiated deals with four other casinos in the city, including one also owned by Carl Icahn.
In a comment to the Associated Press, Donald Trump revealed his sentiment towards Trump Taj Mahal's closure. "I felt they should have been able to make a deal," he said. "It's hard to believe they weren't able to make a deal."
Future of Trump Taj Mahal Uncertain
As for the property's future, its questionable whether Icahn will be able to reopen the casino next year, as many union members predicted. There's a piece of legislation working its way through the state that would revoke an operator's ability to keep a casino license once the property closes. If that's the case, Icahn would face a multi-year lock-out from being able to apply for a new license.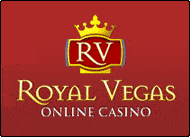 Royal Vegas Canada has been our editor's #1 pick for three consecutive years ! Great compatibility of course (iphones, mobiles and tablets) but also an exciting range of games and promotions. Excellent support teams and quick cashouts… What else to ask for ?
(Remember to gamble responsibly)