17 Oct
Samsung Galaxy Tab 3 will offer 2 Models, but not until March 2017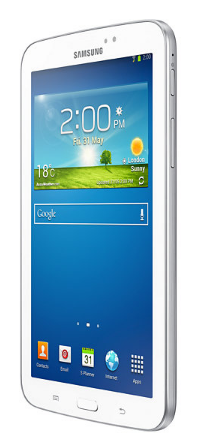 As a lover of new tech gadgets, I'm always looking for what's coming to market, and I have to admit, Samsung tablets and smartphones are generally my absolute favorite. I've owned a lot of them, and was eager to get my hands on the new Samsung Galaxy Tab 3 last month. But as well know, that launch was delayed.
The newest Samsung tablet was expected to launch on September 1, followed by a big promotional unveiling at last month's IFA 2016 consumer electronics trade show. Its lack of appearance was a great disappointment, but according to soe very reliable sources, Samsung has finally confirmed a time frame for launch.
New information from SamMobile confirmed that the Korean-based technology firm won't release it's Galaxy Tab 3 until Q1 2017, (we're thinking most likely in March). It was also noted that the Galaxy Tab3 will be released under two different models – SM-T820 and SM-T825.
Samsung Galaxy Tab3, SM-T820 vs SM-T825
Not much will separate the quality of the SM-T820 and SM-T825. In fact, the only real difference between them appears to relate to connectivity.
According to SamMobile, the SM-T820 model is designed as a 'Wi-Fi Only' tablet, while the SM-T825 model number will be given to the Samsung Galaxy Tab3 LTE edition, catering to both Wi-Fi support and 3G/4G LTE network connectivity.
Having confirmed the model numbers, the Wi-Fi/LTE versions of the upcoming Galaxy Tab3 seem to be an educated guess, more than anything, but a pretty dependable one at the.
When the Samsung Galaxy Tab S2 launched, it came with two similar model numbers, SM-T815 and SM-T820. The first was a Wi-Fi only edition, and the second equipped to handle LTE.
Specs Confirmed by Samsung
Here's what we do know the Galaxy Tab 3 will offer, based on information directly from the manufacturer.
CPU: Dual Core Application Processor, 1.2 GHz
Display: TFT, 1.024 x 600
Resolution: 3 MP
The lighter, slimmer and more narrow design, measuring 111.1mm (4.37in) width, 188mm (7.40in) height, and 9.9mm (0.39in) depth (no weight has been specified), is said to feature a better hand grip. Despite the smaller dimensions, the screen size is expected to remain the same, thanks to a thinner bezel.
The new Samsung tablet will feature back and front facing cameras at 3MP and 1.3MP respectively, providing great picture quality for landscape photographs, as well as selfies and video chatting.
The company says the 1.2GHz dual core processor, combined with "Channel Boning connections", will make browsing faster and smoother than ever before.
Galaxy Tab 3 Rumors Abound
Nothing else has really been confirmed about the upcoming Samsung tablet, but as always, the rumor mill is teeming with hypothetical information. I'll start with the most probable, and work my way down.
While Samsung hasn't confirmed what processor is going into the new Galaxy tablet, many have suggested the Snapdragon 820 chipset or Exynos 8890 will power the device.
There's a big debate over how much RAM the Galaxy Tab 3 will come with. Some top-tier Galaxy tablet review sites predict 3GB RAM, while others confidently boast 4GB RAM. Additionally, the tablets are expected to come preloaded with optional 16GB and 32 GB storage capacity.
It's also been speculated that the Galaxy Tab3 will be the very first model to hit the market with the Android 7.0 Nougat OS to come pre-installed. However, the Samsung website currently lists Android Jelly Bean as the onboard OS. Perhaps the delayed release will see an upgrade in that department?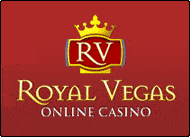 Royal Vegas Canada has been our editor's #1 pick for three consecutive years ! Great compatibility of course (iphones, mobiles and tablets) but also an exciting range of games and promotions. Excellent support teams and quick cashouts… What else to ask for ?
(Remember to gamble responsibly)