26 Oct
Mobile Gambling Industry has Nowhere to Go but Up
Ten years ago, a flip-phone in one hand and a laptop bag in the other meant you were traveling in style. Today, smartphones and tablets rule the roost, and every class of business in the world is looking to take advantage of it. One of the most profitable of all is the mobile gambling industry.
Earlier this year, a report by Juniper Research said that the industry was on track to realize 553.6 billion in real-money online and mobile gambling wagers in 2016. That's more than half a trillion bucks being spent across the globe on poker, casino, sports betting, and other wagering activities.
But if you think that figure is staggering, the research firm predicted it will nearly double five years from now, increasing to a projected 946 billion in 2021. And the majority of that analysis has been based on the immense popularity of smartphones and tablets.
Unlike some technological wonders of the past, these handy little devices aren't going away anytime soon. They will only become better, faster and more versatile as time goes by. And as their market continues to expand, mobile gambling is sure to follow right along with it.
Technology and Mobile Gambling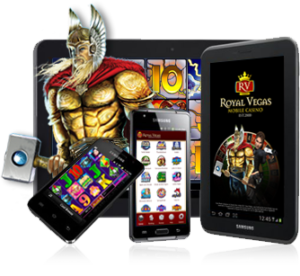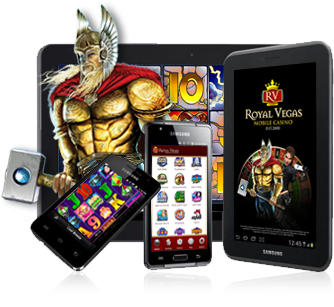 Kevin Anderson, a contributor for Forbes.com, indicated the direct link between technology and the exponential aggrandizement of the digital gambling age.
"The growth of the Internet has helped turn gambling into a casual past time," Anderson explained. "We don't have to wait for a bachelor party or a weekend with friends to run off to the casino."
Instead, he theorized that gambling companies will capitalize on "the increasing number of smartphones and tablets" among the global population, which grant their owners access to mobile gambling "at our fingertips".
Mobile Gambling Appeal
Lets take a look at whats out there these days. Mobile gambling comes in all shapes, sizes and – of course – price ranges. There are several thousand online gaming sites that allow users to place real-money wagers. At the same time, mobile gambling apps with free games played 'just for fun' are equally abundant and popular. Some may charge a nominal fee to download the app, while others rely on advertisements and in-app purchases (IAPs) to turn a profit.
Each variation has its attraction for the players who use them. They're not only easy to access, they're extremely convenient for players on the go, no matter how much time they may be willing to spend playing. Casino style games like slot machines and blackjack can last mere seconds, making it a perfect way to pass a few moments time, or wile away several hours.
Everyone Wants A Slice
In an industry that's become so lucrative, and apparently has nowhere to go but up, everyone wants a slice of the affluent pie. In Canada, several provinces have launched self-regulated gambling websites, and despite generating millions of extra dollars each year, they're greed seems to be overcoming common legal sense.
Officials in Quebec are pushing for an IP-blocking law that would force ISPs to block access to international online and mobile betting sites in an attempt to capitalize more on its existing gambling monopoly.
A more productive (and legally attainable) approach would be to offer licenses to the offshore operators who are pulling money away from the province. They could charge them taxes and license fees. But that idea has, to date, been rejected.
All across the US, states are looking at the potential revenue they could gain from legalization and regulation, as has already been done in Delaware, Nevada and New Jersey. The same is going on in other countries across the globe, and when pecuniary gain is the driving force behind legislation, there's always a high probability of success.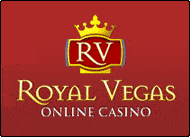 Royal Vegas Canada has been our editor's #1 pick for three consecutive years ! Great compatibility of course (iphones, mobiles and tablets) but also an exciting range of games and promotions. Excellent support teams and quick cashouts… What else to ask for ?
(Remember to gamble responsibly)