27 Oct
Top 5 Gaming Tablets: When Performance Matters
The majority of consumers look at price before anything when shopping for a new tablet. Then there are those of us who want the best overall performance. As a regular mobile casino player, I've found myself basing future purchases on features that make the best gaming tablets. And if you're anything like me, you'll want to know who's producing the best tablets for gaming.
High-performance mobile gaming does come at a price, but there's a lot more to be considered here. I've come up with what I feel to be the Top 5 Gaming Tablets, based on processor speed, memory, screen resolution and, of course, the price tag.
1. Google Nexus 9
The Google Nexus 9 was built for performance, boasting a 64-bit Nvidia Tegra K1 chipset with dual-core 2.3GHx Denver processor and running the Android 5.0 Lollipop OS. The 2GB of Ram on board may seem a bit low, but the processor makes up for it, ensuring this high-performance tablet can handle any game you throw at it.
It features an 8.9in IPS with a superior 1536×2048 resolution and 4:3 aspect ratio, guaranteeing immersive graphic quality to meet the needs of any intense gamer. You'll want to grab the 32GB WiFi model, since it doesn't come with an expandable memory slot. That version is currently going for $420+.
2. Apple iPad Air 2
Fans of the Apple iOS would do well to get their hands on the iPad Air 2, built as one of the best tablets for gaming in recent years. It may not sound all that impressive with a triple-core A8X processor that delivers just 1.5GHz, combined with 2GB RAM, but the custom-built Apple/PVR GXA6850 graphics accelerator more than makes up for those otherwise questionable numbers.
The screen resolution matches that of the Google Nexus at 1536×2048 and 4:3 ratio, but gives gamers a bit more viewing room on a 9.7in IPS display. It comes in 32GB and 128GB models, and neither are expandable, so choose wisely before purchasing. These great little gaming tablets will run you about $400 and $500 respectively.
3. Nvidia Shield K1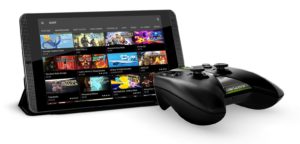 Nvidia knows how to develop tablets for gaming. In fact, they built this one just for all you gamers out there. They even designed a video game controller to go with it (sold separately). It features a 192-core Nvidia Kepler GPU and 2.2GHz Tegra K1 quad-core CPU with 2GB RAM. High performance? Not even a question.
The screen is a bit smaller at 8in IPS, but that means the 1200×1920 resolution with 1080p HD will appear crystal clear as any competitor brand. On the negative end, it only has 16GB of internal storage, and we all know how Android loves to hog up that internal memory, but it does accept MicroSD expansion of up to 128GB. Price wise, it's a great deal at $199 ($255 w/ Controller bundle; $295 w/ Controller + Cover bundle).
4. Sony Xperia Z3 Tablet Compact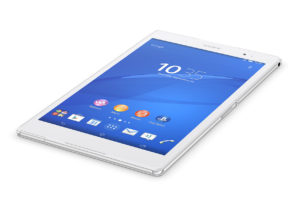 If you're a PS4 gamer, this is the only way to go. Like most things made by Sony, it's expensive – like, minimum $500 expensive – but it's also a high-quality, high-performance device that impresses on so many levels; the least of which is its option to connect a PS4 DualSchok controller and access PS4 Remote Play from anywhere within your home's WiFi range.
Under the hood, you'll find a Qualcomm Snapdragon 801 chip and 2.5GHz quad-core Krait 400 CPU, plus Adreno 330 GPU. It's also got 3GB of RAM. Overpowered? Yes! The 8in IPS display is combined with 1200×1920 resolution and a shatter-proof glass screen that is so bright you can even play in the sunlight.
5. Dell Venue 8 7000
Last but not least, we bring you the Dell Venue 8 7000. Built by the business professionals, you can't go wrong with Dell products. This one features an Intel Atom Z3580 chip, 2.33GHz quad-core CPU and PowerVR G6430 GPU.
The 8.4in OLED display has an incredibly crisp resolution of 1600×2560 with 4:3 aspect ratio. It comes with 32GB storage onboard and expandable memory, plus lots of other nifty features that don't really have anything to do with gaming, like depth photography and 3D image editing tools. And since it came out in 2015, you can actually snag one for about $320 if you shop around.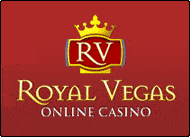 Royal Vegas Canada has been our editor's #1 pick for three consecutive years ! Great compatibility of course (iphones, mobiles and tablets) but also an exciting range of games and promotions. Excellent support teams and quick cashouts… What else to ask for ?
(Remember to gamble responsibly)