1 Nov
Could Table Games at NY Resorts impact Ontario Casino revenue?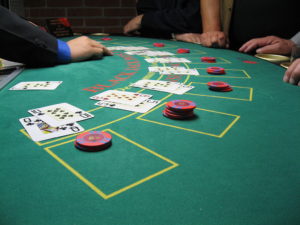 Today in Albany, New York, state regulators gather to discuss (and potentially vote on) the probable passage of a measure that would permit four new resort style, destination casinos to install live table games. Across the border in Ontario, casino managers are surely weighing the effect such a decision would have on their revenue stream.
The Ontario Lottery and Gaming Corp (OLG) is responsible for the operation of four resort-style casinos; three of which are located near the US border, just outside New York.
These include Casino Windsor, Casino Niagara, and Niagara Fallsview Casino Resort. The fourth, Casino Rama, is located further north, about 150km from Toronto, but the first three rely heavily on local business, as well as tourism from New York and other north-eastern US states.
There's little doubt that New York will legalize live table games at it's four new resort casinos. It's one of the final hurdles remaining before those destinations can open their doors to the public. The only thing that could hold regulators back from signing off on the bill today is that they're acting ahead of schedule.
The time frame for public comment on the issue hasn't expired yet, and if enough people were to object today, before the vote takes place, it could be reason for pause. Otherwise, we can expect Tioga Downs in Nichols, NY to be the first commercially operated gambling hall in the Empire State to convert from electronic to live dealer tables.
Will NY Resorts Really Effect Ontario Casinos?
Competition has already been blamed for negative revenue assessments at Ontario casinos. Operating expenses have superseded net revenue for as long as anyone can remember, and the opening of more resort casinos nearby certainly won't help matters. But that doesn't necessarily mean it will hurt, either.
Let's take a look at some of the facts.
Live Table Games Already Exist in New York
First of all, New York is home to nearly a dozen tribal-run casinos. Operated on sovereign lands, these Native American resorts aren't subject to the more restrictive laws of the state. Therefore many of them have been offering live table games, with real live dealers and croupiers, for years now.
Tourism Reliant On Economy, Not Casinos
Tourism has historically been driven by local economies, not the availability of destination casinos. If the US economy is fairing well, visitors will inevitably travel. Niagara Falls is one of the most beloved tourist attractions in the region, and is frequented by millions of visitors each year.
The rate of visitation has clearly followed economic status. In the mid-2000's, Niagara Falls attracted 20+ million annual visitors, while in recent years, that figure has dropped closer to 12-13 million. The rate of visitation to Ontario casinos in the area has fluctuated similarly.
Ontario Casinos vs Online Table Games
Another factor worth noting is the widespread availability of table games at online casinos. No matter where you reside in Canada – in the farthest reaches where gambling isn't even legal, or in the heart of Toronto – table games are always accessible. They even come in the live dealer variety, optimized for desktop, mobile and table devices.
Ontario casinos have been competing with digital operators for well over a decade. As such, it would be foolish to think a few extra live tables across the border will have that big of an impact on the land-based industry to the north.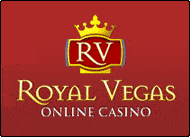 Royal Vegas Canada has been our editor's #1 pick for three consecutive years ! Great compatibility of course (iphones, mobiles and tablets) but also an exciting range of games and promotions. Excellent support teams and quick cashouts… What else to ask for ?
(Remember to gamble responsibly)