7 Nov
Mobile Technology driving growth of Online Casino Gambling
For more than two decades, the online casino gambling industry has witnessed exponential growth throughout most regions of the world. The rate of that growth has increased phenomenally in recent years, and there's no denying that it coincides directly with advancements in mobile technology.
The first smartphones and tablets were introduced about 10 years ago. In fact, Apple is prepping for the 10 year anniversary of the iPhone in 2017. In more recent years, mobile devices went from niche-group popularity to household items – much like the desktop computer in the 1990's.
There's not much we can't – or don't – do on these nifty little machines. From communicating with friends and family through phone, text and social media, to playing games and checking the weather, to holiday shopping and banking—we've become so accustomed to them, most of us would be utterly lost without mobile technology.
For those who enjoy online casino gambling, the majority have either transitioned from desktop to mobile casinos, or at least converted a portion of our gaming hours to a smartphone or tablet.
Statistics Don't Lie
In 2014, the worldwide mobile gambling market generated a staggering $25 billion. That represents a near 43% growth rate over the previous year. And those aren't the only statistics that point to concurrence between the growth of mobile technology and digital gambling.
Research indicates that players now spend an average of 9% more time gambling online these days. It's also been noted that of the estimated 1.6 billion people on earth who gamble, 72% of them place their wagers partially or wholly online.
Other data related to advancements in technology are even more telling of the evident link between the two. For those of us old to remember the days of dial-up, we don't need a research report to tell us how much faster today's connection speeds are. We're light-years ahead of what we had access to in the mid-90's.
But despite those improvements, depending on a user's home ISP, desktop computers can be remarkably slower than the 4G networks supported by smartphones. Mobile carriers often provide much more reliable connections and speeds than in-home WiFi and routers. For that reason, many players are finding it easier to enjoy the seamless experience of online casino gambling on mobile devices.
iGaming Operators Meeting Expectations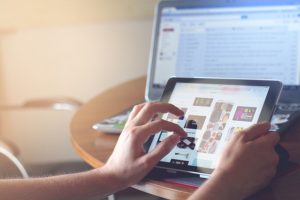 Although it took a few years for the digital gambling market to recognize the potential in mobile casinos, once they caught on, the merge came quickly enough. Just about every operator now provides their games in a platform that is compatible with smartphones and tablets. They've developed a range of OS-compatible apps, and/or optimized their products for HTML5; the new universal language of both desktop and mobile webmasters.
The games are now more accessible than ever, and technological advancements have permitted a higher level of interactivity and graphics than ever before, without compromising for speed. Players now find a wider range of secure deposit and withdrawal methods – and the promotional bonuses that go along with them – available for mobile and tablet.
The fact is, where the desktop experience was originally superior to mobile due to so many limitations (screen size, game variety, promos, etc.), online casino gambling via smartphones and tablets now supersedes its predecessor. With mobile tech at the forefront of the electronics industry, it's safe to assume we won't see a deviation from that path anytime soon.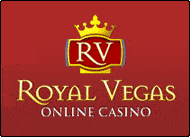 Royal Vegas Canada has been our editor's #1 pick for three consecutive years ! Great compatibility of course (iphones, mobiles and tablets) but also an exciting range of games and promotions. Excellent support teams and quick cashouts… What else to ask for ?
(Remember to gamble responsibly)