9 Nov
Mayor supports New Casino in Parry Sound, Ontario
On the eastern shoreline of Lake Huron's Georgian Bay in Ontario, Canada lies the peaceful town of Parry Sound. It is home to picturesque views of the bay, the world's deepest natural freshwater port, and is the birthplace of legendary NHL star Bobby Orr. Soon enough, it could become the home of the newest Canada casino.


It's recently come to light that the Shawanaga First Nation and other Canadian tribes are working on a comprehensive plan to build a new casino in Parry Sound. It would be built on the waterfront, along Great North Road. And while no formal proposal has been delivered to the Ontario Lottery and Gaming Corp (OLG) just yet, it's already received the backing of prime supporters.
Parry Sound Mayor Jamie McGarvey thinks it's a great idea. Not only is he in support of all the jobs and increased tourism it would create, he believes it will draw a lot more businesses to the area. In fact, he said that since the new Canada casino plan first came up, he's already heard talk of interest from new business owners.
What's Standing In The Way
In order to go ahead with the new casino proposal, there are a few little kinks that have to be worked out first. For one, Trans-Canada Highway 69 would have to be extended to four lanes through the reserve area. Shawanaga Chief Wayne Pamejewon is already working on that, in the midst of negotiations that would give the tribe more leverage when it comes time to submit a formal proposal to the OLG.
Crews would also have to extend Parry Sound Drive to meet Oastler Lake Drive, and that will require negotiations with relative land owners of that, and nearby, property. Those negotiations could include a transition in municipal boundaries, bringing property owners who are currently residents of Seguin Township into the Parry Sound fold. That could be a big bonus for the land owners, who would then have access to municipal water and sewage service.
New Casino Would Create 300 Jobs
McGarvey lauded the project as a catalyst for tremendous growth in Parry Sound. It would enhance the waterfront, attracting more tourists, businesses and residents to the area. He admitted that the town would have to cover some hefty costs to upgrade the infrastructure, but said the long-term benefits would be well worth it.
He said there would be a remarkable rise in available jobs, especially in the construction field, including both seasonal and permanent employment opportunities. Other positions in IT, tourism, hospitality and electrical work would also open.
The Mayor expects around 300 jobs in all would be created by the new casino, calling it a significant number for the relatively small town.
McGarvey said he anticipates another source of increased revenue to come from heightened visitation from cruise ships along Lake Huron, contributing to even more growth in tourism and business.
Typical Opposition To New Canada Casino
There is, of course, some opposition to the plan. The Mayor was asked how he felt about the potential for increased gambling addiction in the area. McGarvey responded by pointing out that the OLG provides extensive services to help problem gamblers. These include things like voluntary self-exclusion and wager tracking to monitor at-risk players.
He noted that, while the Shawanaga First Nation and its tribal partners would manage the operation, the OLG would be responsible for licensure and regulation of the new Canada casino.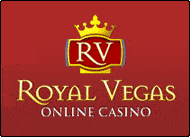 Royal Vegas Canada has been our editor's #1 pick for three consecutive years ! Great compatibility of course (iphones, mobiles and tablets) but also an exciting range of games and promotions. Excellent support teams and quick cashouts… What else to ask for ?
(Remember to gamble responsibly)