14 Nov
Ex-CEO issues Formal Bid for Canada Online Gambling Firm, Amaya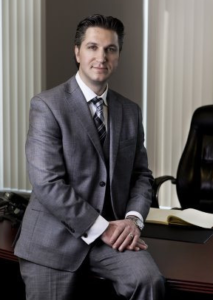 Amaya Gaming is in the news yet again this week as former CEO David Baazov has followed through on his promise. Baazov issued a formal bid for the Canada online gambling giant, offering $3.48 billion to acquire the company and take it private.
Amaya confirmed earlier this year that it had received a non-binding proposal from it's CEO, who wants to take the Montreal-based firm private. The details of that proposal were never released, however. Two months later, Quebec's securities regulator charged Baazov with various counts relating to insider trading, at which point he took an indefinite leave of absence from his role as Chief Executive.
On Monday, it was revealed that Baazov's offer is back on the table. With 17.2% of the company's shares already in his pocket, he's proposed $24 per share for the remainder of the Canada online gambling firm.
That figure represented a 30.9% surplus of value on the stock's price at the time of issuance, having closed Friday at $18.34. However, since news of Baazov's offer spread this morning, Amaya shares have jumped $3.00 to $21.34 at time of writing.
In a statement regarding the deal, Baazov said the offer was made on behalf of an entity yet to be formed, and that he will lead. He's already received major backing for the to-be-formed company, with four funds willing to contribute $3.65 billion to the deal.
Those funds include (in alphabetical order):
Ferdyne Advisory Inc
Head and Shoulders Global Investment Fund SPC – HS Special Event Segregated Portfolio
Goldenway Capital SPC– Special Event SP
KBC Aldini Capital Ltd.
Baazov Prepared to Pay Deferred US$200mm
Also of concern is a pending debt Amaya may have to cover this week. When the company acquired PokerStars parent Rational Group back in 2014, US$400 million of it was deferred. Amaya said it will pay $200 million of that on or around Friday, November 18.
Baazov is very serious about his offer, and is clearly looking to finalize the negotiations as quickly as possible.
He said his new entity is setting aside the $200 million payment in lieu of the deal's completion. If, however, the purchase of Amaya isn't closed by then – that's just four days away, mind you – Baazov's new company will release the funds to pay the deferral.
David Baazov and Amaya Gaming
David Baazov is an interesting case study, indeed. At the age of 16, he quit high school and was subsequently kicked out of the house by disgruntled parents. That led him to start up his first business reselling computers. Then in 2005, he founded Amaya Gaming.
Five years later, his company, which produced electronic poker tables, was only netting 7-figure profits. That's when he became an acquisition strategist, picking up smaller digital gaming companies that helped grow his business to new heights.
It wasn't until June 1, 2014 that Amaya went from a respectable Canada online gambling firm to an overnight sensation. That was the day Amaya took over Oldford Group, parent of Rational Group, owner of world renowned internet gaming websites PokerStars and Full Tilt. That unprecedented $4.9 billion purchase instantly transformed Amaya into the world's largest online gaming company.
Over the ensuing months, Amaya shares soared from $11.46 in May 2014 to a staggering $38.74 by November.
It was that lucrative maneuver that eventually led to allegations against David by the province's securities regulator. He was accused of "aiding with trades while in possession of privileged information, influencing or attempting to influence the market price of the securities of Amaya inc., and communicating privileged information."
Baazov pleaded not guilty to those charges, and is clearly moving on, reigniting his previous plans to overtake the Canada online gambling juggernaut he created over a decade ago.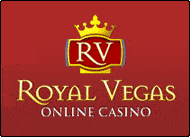 Royal Vegas Canada has been our editor's #1 pick for three consecutive years ! Great compatibility of course (iphones, mobiles and tablets) but also an exciting range of games and promotions. Excellent support teams and quick cashouts… What else to ask for ?
(Remember to gamble responsibly)