21 Nov
Singapore Magazine in Hot Water over Mobile Casino Promotions?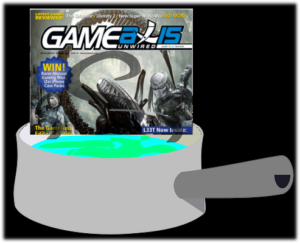 It's not uncommon to see a write-up for mobile casino promotions. Hundreds of them, if not thousands, are published online every day. But it's not so common to see one published by a media outlet located in Singapore, mostly because it's illegal to do so.
Despite the region's Remote Gambling Act, which strictly prohibits the advertisement of internet gambling websites, Singapore Press Holdings Magazines (SPH) published two questionable articles on its Gameaxis website this month relating to mobile gaming apps. While this isn't out of the ordinary for Gameaxis – is it a video gaming site, after all – they generally stick to PC, console and mobile video games, not real money gambling amusements.
Real Money Poker App Review
The first article, which debuted November 7, was titled "Review: 888 Poker", and spoke of the brand's recently upgraded poker software. The company was lauded as an industry leader and innovator, "one of the very best poker apps you can pick," it said.
Gameaxis not only promoted the real money poker app, but encouraged gamers to consider online poker as a viable career path.
"Playing poker online is an activity that is becoming more popular all the time, with increasing numbers of people realising that this can not only be a fun way of spending their leisure hours but also very profitable as a new actual career – or as a way to earn a little extra cash on the side."
Mobile Sportsbook Makes Top 5 Games List
Just three days later, Gameaxis did it again, publishing a seemingly innocent article, titled "The 5 Best Gaming Apps for Android". It featured popular titles like Asphalt 8, The Room, Pokemon Go and Clash of Clans. But those only made #2 through #5. The #1 listing went to Paddy Power, a real money online spotsbook based in Ireland.
"If you are a sports fan, then the Paddy Power App is a must-have," read the blurb on Gameaxis. "It lets passionate supporters bet on their teams and win real cash."
Even one of the article's readers was confused by their top selection. "First place for best gaming app is an online gambling app?" read the comments section. That reader actually clicked the link only to receive the following message:
"The website you are trying to access is unavailable as it contains prohibited material."
At least Paddy Power knows not to present online gambling services to Singaporeans. Apparently SPH Magazines knows that now, too.
Mobile Casino Promotions a $20k Mistake?
If you noticed, I didn't provide you any links to the articles detailed above, that's because they no longer exist (except in Google's cache, for the moment). SPH pulled the mobile casino promos a week after their publications. Whether it was due to backlash from the Singapore government, or perhaps a quiet warning from a friendly viewer who realized their potentially costly mistake, is not yet known.
The company could be facing up to $40,000 in fines for providing the dual mobile casino promotions to residents of Singapore. According to the Remote Gambling Act of 2014:
…a "remote gambling service advertisement" means any writing, still or moving picture, sign, symbol (whether 3-dimensional or 2-dimensional) or other visual image, or any audible message, or any combination of 2 or more of those things, that gives publicity to, or otherwise promotes or is intended to promote —

(a) a particular remote gambling service;

(b) remote gambling services in general;

(c) a domain name or uniform resource locator (URL) that relates to a particular remote gambling service; or

(d) any words that are closely associated with a particular remote gambling service (whether or not also closely associated with other kinds of services or products)…
The penalty for doing so (unless exempt from the Act, and only Singapore Pools and Singapore Turf are) is "a fine not exceeding $20,000".
However, there's another stipulation that could be a lot more costly to SPH, and that's the fact that many of their readers are minors looking for age appropriate video gaming apps.
The RGA goes on to state:
…a person who invites, or causes or permits, a young person to gamble in Singapore by means of remote communication shall be guilty of an offence and shall be liable on conviction to a fine of not less than $20,000 and not more than $300,000 or to imprisonment for a term not exceeding 6 years or to both.
The pair of articles violating two sections of Singapore law, with individual fines of up to $20k and $300k, could potentially cost the company $640,000 in legal penalties. With that said, I don't think we'll be seeing anymore mobile casino promos on Gameaxis, if the website still exists when the smoke clears.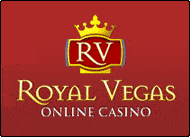 Royal Vegas Canada has been our editor's #1 pick for three consecutive years ! Great compatibility of course (iphones, mobiles and tablets) but also an exciting range of games and promotions. Excellent support teams and quick cashouts… What else to ask for ?
(Remember to gamble responsibly)