23 Nov
OLG retailer's father closer to Payday after Winning the Lottery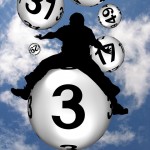 Winning the lottery should always be a joyous occasion, whether it's for $10 or $10,000,000. Such was the reaction of 649 ENCORE's $10,000 winner, Francesco Piraino. But when the Ontario Lottery and Gaming Corporation (OLG) realized he was the father of one of their employees, the horses were quickly halted.
Mr. Piraino of Whitby played the 649 Lottery on October 22, 2016, and won the ENCORE prize of $10,000. However, when he arrived at the OLG prize claim centre to pick up his 5-figure winnings, it was promptly discovered that his daughter is an employee at an OLG retailer.
That seemingly minor detail resulted in his good fortune being labeled as what regulators refer to as an 'Insider Win'.
Insider Wins Undergo OLG Investigation
An Insider Win occurs when any employee of the OLG, or any employee of a company that works in with the OLG (lottery suppliers, regulators, auditors, security services, accountable government ministries, or any such employee of any other Canadian lottery corporation), or any immediate relative or relative living in the same house as an above-defined employee, wins the lottery.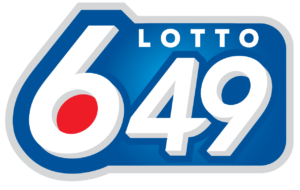 As is common protocol in such situations, an investigation was launched into Mr. Piraino's purchase of the 649 lottery ticket. To his good fortune, the winning lottery ticket was purchased in Pickering, Ontario at the Petro Canada on Krosno Boulevard – not the retail location his daughter is employed at.
That was logically the first step in approving Mr. Piraino's eligibility to claim the $10,000 prize for his winning lottery ticket. However, he won't get his hands on that money just yet.
Halfway Way To Claiming Winning Lottery Prize
The OLG requires a two-step process in investigating Insider Wins, and thus far, only the first step has been completed. The second step will involve an independent investigation by the Alcohol and Gaming Commission of Ontario (AGCO), working in tandem with the OLG.
On the bright site, according to regulators, Mr. Piraino will only have to wait 30 days after the completion of the first step, which ended yesterday, November 22. During that time, the second phase of the investigation into his eligibility will take place, and if nothing arises to disqualify him, he will be awarded the $10k lottery prize.
OLG rules state that, if the end of that 30-day waiting period happens to land on a holiday or weekend, the winner must wait until the next business day to receive their winnings. Fortunately for Mr. Piraino, his 30-day wait will end on Wednesday, December 21, 2016 – just in time to grab some last minute Christmas gifts, should he so choose.
About OLG
The Ontario Lottery and Gaming Corporation is the government-appointed body that regulates all aspects of the gambling industry in the province, including lotteries, horse racing, charitable bingo, land-based casino operations, and PlayOLG, the online gaming website of Ontario. The OLG is ensures that all games are conducted safe and in a responsible manner.
Established in 1975, the OLG's regulation of gambling activities has delivered $44 billion to the province and local communities. The funds collected help to support Ontario's hospitals, charities, youth sports programs, research, treatment and prevention of problem gambling, and to pay winning lottery tickets, like Mr Piraino's.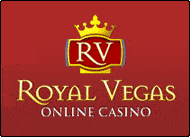 Royal Vegas Canada has been our editor's #1 pick for three consecutive years ! Great compatibility of course (iphones, mobiles and tablets) but also an exciting range of games and promotions. Excellent support teams and quick cashouts… What else to ask for ?
(Remember to gamble responsibly)