29 Nov
Forget iOS, Choose an Android Casino for Real Money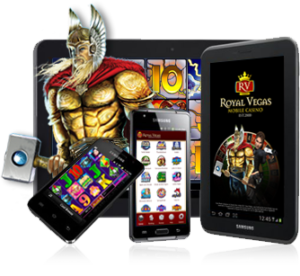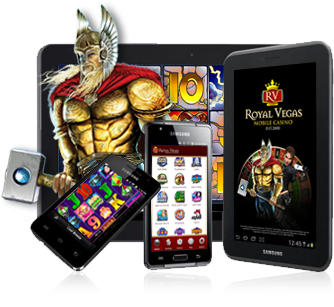 I found myself seated amidst an interesting conversation last weekend. One of my friends wanted to know which mobile device he should by if he wanted to use it for online gambling. Three other friends – all moderate tech geeks like myself – were quick to throw in variable opinions, but in the end, I easily convinced him he would be better off playing an Android casino for real money.
"Why Android," you ask? That's what my iPhone toting buddy wanted to know when I finally chimed in on the conversation. Simply put, because there are just too many ways in which Android is better than iOS. It has been for years, and knowing Apple's unspoken motto, "why fix what isn't broken", I don't suspect that will change anytime soon.
Of course, mine is just an opinion, and we all know what they say about those… but to make my case, I'll provide you with the same 5 reasons I told my friend as to why real money Android casinos are just plain better.
So Many Options
If you want to purchase an iOS smartphone, you are limited to the iPhone. While there are numerous versions to choose from (iPhone 4, iPhone 5, iPhone 6, iPhone 7… so creative!), the range of Android devices is infinitesimally larger.
Almost every major smartphone manufacturer has elected to install the Android OS on its devices. Samsung, HTC, Lenovo, LG, ASUS, Sony, Motorola, Acer, ZTE, Vivo, all of these brands, and many more, power their smartphones and tablets with the Android OS. This gives buyers a plethora of choices when looking to purchase a new device.
Priced to Fit Any Budget
As you can easily imagine from all the popular brand names I've just listed above, choosing an Android device means you'll find a wide range of price to meet any budget. The Samsung line alone comes with scaling price tags starting at under $100, and soaring up to around $800 or more.
I'm a huge fan of Samsung, myself, mostly because I trust the quality of their designs. I've used some of their lower end models, and while the internal storage is always the bare minimum, I can pop in a Micro-SD to solve that. I've also used soe of Samsung's high end models, and admittedly, they will deliver faster processors and more RAM, but in my experience, all models have worked well at any Android casino for real money.
This is largely due to all major casino sites optimizing to HTML5. While it can be more convenient to download a gaming app, they generally run best on devices with top of the line gear under the hood. Otherwise, just open a browser and go straight to the casino's website for smooth game play.
Then again, downloading apps got a lot easier on low-end devices when this next Android perk came along.
ROM Customization
Did you ever notice how a huge chunk of your internal storage is eaten away by the operating system? On a Rooted 8GB Android, almost half of the space is dedicated to the OS and pre-installed applications that you can't get rid of. On a 16GB device, over 5GB is already taken up. Thanks to ROM customization, that doesn't have to be a problem.
Now I don't recommend undertaking this task lightly. Fiddling with ROMs can actually cause a lot of problems, if you don't know what you're doing. But if you can read and follow instructions, you can custom build your device to run faster, and to look and act just the way you want it. You won't find that option on any iOS powered devices.
Custom ROMs will even let you install a new operating system or upgrade the existing one. Maybe your carrier is slow about providing the latest Android update. No problem – you can do it yourself with Android. And while you're at it, delete those pesky "bloatware" add-ons that take up too much space and slow down your device.
Learn more about Custom ROMs and Rooted devices.
Android Google Integration
By teaming up with Google, Android has far surpassed the integrated capabilities of Apple's iOS. And considering the speed at which Android and Google are innovating their own fields, I don't see Apple catching up anytime soon, if ever.
Not everyone uses Google, but the fact is, the company has launched so many different useful products, the vast majority of us use at least one of them. Gmail, Google+, Google Chrome, Google Docs, Google Drive, Google Maps, Google Music… Google is everywhere! And if you have an Android device, it's all seamlessly integrated out of the box.
Android Leads Innovation
Did you ever wonder why it is that Android is so popular among today's smartphone and tablet manufacturers? It's not just because Apple keeps its iOS all to itself. Android has been leading the industry in innovation for years.
Android was the first to bring us so many features, including Near Field Communication (NFC), retina scanners, fingerprint readers, better hi-def displays and even mobile payments (which you'll need to play any Android casino for real money). Yes, Apple now offers these things, but Android was first to market, and surely will be with many more things to come.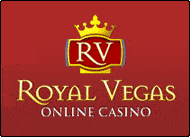 Royal Vegas Canada has been our editor's #1 pick for three consecutive years ! Great compatibility of course (iphones, mobiles and tablets) but also an exciting range of games and promotions. Excellent support teams and quick cashouts… What else to ask for ?
(Remember to gamble responsibly)