1 Dec
Online, Mobile and Tablet Casinos Explained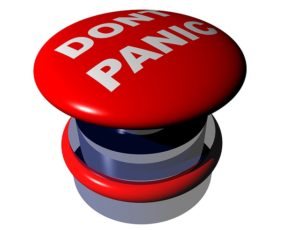 I've been an avid player of online, mobile and tablet casinos for years now, but I still remember my days as a complete noob. It was a little more than 10 years ago when I visited my first online casino. I wasn't at all sure how everything worked back then, and to be quite honest, was so scared by some of the terminology I ended up closing the page and forgetting about it for the next few months.
Then, I ran into a buddy of mine who, unbeknownst to me, had been gambling over the internet for more than a year. I began questioning a lot of the details I remembered from that day, and ended up learning so much that I went home, logged back into that same casino and signed up a new account.
If you're anything like I was, you'll find a wealth of knowledge in the following text as I explain a lot of those head-spinning terms and other confusing aspects you've probably scratched your chin over while considering whether to play online, mobile or tablet casinos.
Operating Systems, Platforms and Browsers, Oh My!
All of you computer whizzes out there know what these are, but if you're new to the tech world, seeing terms like operating systems, platforms and browsers can be daunting. I'll make this as quick and painless as possible.
An operating system is the engine that powers your computer or mobile device, much like the engines that power cars. We know a Chevy is durable, Hemi is powerful, and Lamborghini is super fast. The two most prominent computer operating systems are Windows and Mac, with Linux and Ubuntu bringing up the rear.
For mobile and tablet casinos, your operating system will usually be Android, Apple iOS, Windows Phone or maybe Blackberry.
Why is this important? Because online, mobile and tablet casinos are only compatible with certain operating systems. Back in the day, only Windows desktop PCs were compatible with most online casinos. Thankfully, that's no longer the case.
Every casino runs on a platform, as well. Not a platform shoe, or a platform we might stand on to give a speech. The platform is, quite simply, their software. The games are all powered by this software platform. And getting back to our previous topic, most platforms are now compatible with all operating systems because of something called "in-browser" play.
In-Browser what? Okay. Let's talk browsers – Internet Explorer (Edge), Safari, Google Chrome. These are all popular browsers. Think of them like windows to the world around us. Like a book with unlimited pages. We open a browser, type in what we want to see, and it shows it to us on a page.
When we go to an online casino, they'll generally tell us that we can play the game "in-browser". Or they might use the terms, "instant-play", "Java" or "Flash-based". They all mean the exact same thing – that we can load up a game directly in our browser just by clicking on it.
You may also come across what's known as a Download Platform. This simply means that you can download the software to your desktop, or as an app for your mobile or tablet device.
In the early days, downloads were the preferred way to play, because it granted access to more games with higher quality graphics. Now days, mobile and tablet casinos are all optimized with HD graphics, making in-browser games much more convenient and popular.
How Secure Is It, Really?
Last but not least, the biggest fear for most people who haven't yet tried gambling online is security. Anything that occurs on the internet can be subject to hacking, if it's not entirely secure. In that regard, you'll be glad to know that internet casinos use the strictest security and encryption technologies to protect all sensitive data transfers – the exact same cutting-edge technology used by federal banks. It doesn't get much better than that.
The next time you feel the urge to play at online, mobile or tablet casinos, you can rest assured that you'll understand the lingo, and that your personal information is being safeguarded with the most up to date technology available.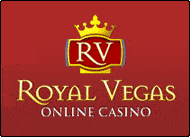 Royal Vegas Canada has been our editor's #1 pick for three consecutive years ! Great compatibility of course (iphones, mobiles and tablets) but also an exciting range of games and promotions. Excellent support teams and quick cashouts… What else to ask for ?