6 Dec
Most Popular Live and Mobile Casino Games by Region
Every recreational gambler has a favorite form of wager-worthy entertainment. Interestingly enough, whether it's live or mobile casino games, the most popular variants tend to vary by country or region.

For me, it's hard to pick just one, but I'd have to say blackjack is my personal favorite. While I do love a go on the slots, I find myself drawn to the 21 tables more often than not.
It takes a lot more mental fortitude and concentration to apply a proper strategy. But knowing my odds of winning some cold hard cash are much better in blackjack – and that my bankroll is likely to stretch a lot farther over time – gives me the drive I need to hit the virtual felt. And when I don't feel like putting that much thought into it, I pore over the mobile casino games menu for slot machines.
Apparently, being from Canada, that's a normal reaction, as you'll soon see. Let's take a look at what the most popular casino games are by geographical location.
Canada
No surprise here. My fellow Canadians, like myself, have a strong preference for blackjack and slots. Numerous reports from the lottery and gaming commissions of various Canadian provinces that host live casinos all seem to agree on that fact. And it translates to the mobile casino games realm as well.
Australia
If you know anything about Aussies or the Australian culture, you know this a community where gambling the past time of the majority of the population. Statistics show that 80% of Australians gamble at least once a year, if not much more often than that. While the once-a-year variety are typically dropping their coin on the enormously popular Melbourne Cup, the average mate is playing the pokies.
Pokies (or poker machines) is their preferred term for slots machines. They aren't just reserved for casinos, either. You'll find pokies lining the walls of pubs, hotels and athletic clubs all over the country. And while gambling at online casinos isn't exactly legal in the country, it's not illegal either – at least, not yet. Therefore you'll find plenty of Aussies taking a crack on digital slots, too.
France
It shouldn't take much guesswork to figure out the most popular casino games in France. That title goes to Roulette, and with good reason. Not only are the French fond of the more sophisticated things in life – the 'Game of Kings' certainly qualifies there – they actually invented the game.
It's an odd story, actually. In 1655, French physicist Blaise Pascal was attempting to invent a perpetual motion device when, somewhat accidentally, he invented the first, primitive roulette wheel instead. In fact, the name 'roulette' is a french word meaning "little wheel".
Las Vegas, USA
We can't possibly discuss the most popular live and mobile casino games without taking a look at the global gambling capitol of the world, Las Vegas. And like all those regions discussed above, chances are you can guess the number one game for visitors to The Strip – slot machines.
Again, it makes sense that those perpetually spinning reels would be favored in a city like this. While the blackjack, roulette and craps tables get plenty of action, as do the sportsbooks, vacationers aren't generally interested in straining their brains to make a good decision. Insert cash, press button, win or lose. The pure simplicity in their design has become Sin City's greatest asset.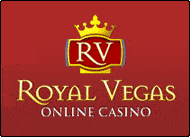 Royal Vegas Canada has been our editor's #1 pick for three consecutive years ! Great compatibility of course (iphones, mobiles and tablets) but also an exciting range of games and promotions. Excellent support teams and quick cashouts… What else to ask for ?