9 Dec
Canada Poker Phenom Strikes Out at Bellagio Five Diamond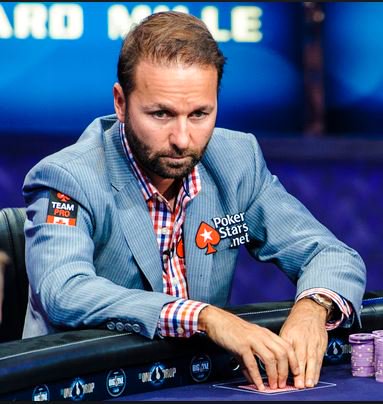 It's hard not to root for Daniel Negreanu, aka 'Kid Poker'. The Canada poker pro is the highest winning live player in the world. He's got an affable smile, a perpetually positive attitude and a heart of gold. But try as he might, he was unable to cash in this week's esteemed WPT Bellagio Five Diamond World Poker Classic in Las Vegas.
It wasn't for a lack of effort, that's to be sure. Kid Poker sunk his first $10,400 buy-in into the tournament, then proceeded to replenish his stack with re-buys on multiple occasions. Six of them,in fact. By the time Day 1 came to a close, he had invested $62,400 into the WPT Five Diamond.
With such a lofty contribution to the tournament's prize pool, Daniel would need to finish in at least 12th place to come out ahead. Paving his way to ultimate victory would add another $1.938 million to his lifetime live poker cashes, already valued at over $32.6 million. Even a second place cash would deliver a 7-figure pay day of $1.124 million.
But it was only Day 1, and there was a lot more action to undertake before anyone reaches the final table on December 10.
Time To Tighten Up
In the earliest stages, Negreanu went into the championship title event with an almost whimsical air about him. He had no qualms with spreading chips on the table in hopes of an early double-up. His tactics finally tightened up a bit after losing the first four buy-ins, and he was eventually able to secure a sizable bankroll of 80,825, putting him in 25th position to end the day.
Things went equally well on Day 2 for the prolific Canada poker player. While he didn't partake in any eliminations, he did manage his stack very well, more than doubling its size to an impressive 183,400. That put Kid Poker 19th place heading into Day 3 on Tuesday.
Unfortunately, that's when things began to fall apart for the 42 year old, 6x WSOP bracelet winner.
Daniel Negreanu's Day 3 Downward Spiral
Little more than an hour into play, Negreanu suffered a heavy hit. Already 55k into the pot, he added another 24k with 7c 6c 2d Qh 3c on the table. Haixia Zhang shot back with 60,500, and after a brief assessment, Daniel made the call. Zhang turned an Ace-high Flush with Ac 10c. Daniel mucked as his chips dwindled to 128,000.
For the next few hours, he nursed his stack, but was eventually wiped out shortly after returning from the dinner brake. At least he got a good meal out of it.
In typical Daniel Negreanu fashion, he walked away amicably, bypassing the cashier cage as he didn't last long enough to claim a scrap of coin for his efforts. And why shouldn't he leave satisfied? He's certainly not hurting for money, and it's not like he hasn't won this event before. In 2004, Kid Poker raked in $1.7 million at these very tables with a 1st place win.
Five Diamond Moves To Day 5
The WPT Bellagio Five Diamond World Poker Classic carried on without our beloved Canada poker pro, now seating just 19 players, all prepared to battle it down in today's Day 5 for a spot at the final table Saturday.
Ryan Tosoc leads the pack with 3.5 million chips. Decorated professionals Justin Bonomo (2,687,000) and JC Tran (1,806,800) are not far behind. The NFL's 3x Super Bowl winning defensive lineman, Richard Seymour (now retired), has shown he's got a lot more than brawn under the helmet, still in the running with 553,000.
Keep up with the action with Live Updates from the 2016 WPT Five Diamond.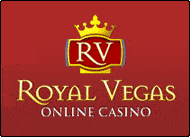 Royal Vegas Canada has been our editor's #1 pick for three consecutive years ! Great compatibility of course (iphones, mobiles and tablets) but also an exciting range of games and promotions. Excellent support teams and quick cashouts… What else to ask for ?
(Remember to gamble responsibly)