16 Dec
Windows Phone Casinos Guide 2017
It's no secret that Android and iOS have cornered the market on smartphone operating systems. Trailing in third place, however, is Microsoft's own OS, the Windows Phone. Casinos have historically taken steps to cater to only the most popular brands, but technology has become so advanced people can now play real money casino games on Windows Phone, without relying on operators to provide compatible apps.
Not too long ago, I was disturbed by the lack of multi-OS games available for Windows devices. As a devout Samsung/Android consumer, I didn't realize just how bad the compatibility issues had become until my young nephew got a Windows tablet. He asked me to install many of the games he'd played on my devices, but I quickly found that those games – all of which were available for Android and iOS – were nowhere to be found on the Windows Store.
Compatibility of Windows Phone Casinos
That got me looking further into compatibility issues with Windows Phone casinos. I wasn't too surprised to find that most casino software developers aren't bothering to create Windows compatible apps, but a few of the most distinguished ones are. Windows Store does offer casino apps for Bwin, Ladbrokes, Royal Vegas and a few others.
It's worth noting, though, that apps aren't necessary anymore to play real money casino games on Windows Phone. Any operator that provides its gaming platform in Flash or Java (instant-play mode), or has optimized their mobile website with HTML5, will do the trick.
For instance, logging onto the Royal Vegas mobile casino is exactly the same, whether it's done from a Samsung Galaxy Edge, iPhone 7 or Nokia Lumina 930. Because the mobile site was developed with HTML5, each user will have the same experience, and will be able to access the complete menu of casino games.
There's very little difference between playing on a desktop computer or a mobile phone. Screen size is the only noticeable contrast, and the added convenience of simply tapping the screen to make selections. Just like a computer, players only need to visit the casino website, create or log in to their account, choose a game and start playing.
Reputation Goes A Long Way
Okay, let's assume for arguments sake that I've described your situation perfectly, and you're looking for Windows Phone casinos to play at. Please don't make the mistake of expecting every casino operator that's compatible with Windows devices to be a good fit for you.
The sad truth is, for every reputable operator on the market, there's a rogue operator hoping you'll deposit with them instead. For novitiates, it can be hard to tell the difference, but it only takes a little due diligence on your part to figure out which is which. More than anything, reputation goes a long way.
The quickest way to find out who's reputable is to read community forums occupied by actual players. If there are payment issues, software issues, if the customer support isn't helpful – these people will be talking about it.
There's also the matter of player acceptance. If you're from Canada, like me, you'll need a casino that accepts Canadian players, and preferably one that processes deposits and withdrawals in CAD.
For me, Royal Vegas is the best brand out there. Founded in 2001, they have an amazing track record and an immense variety of real money casino games for Windows Phone, Android, iOS, Blackberry, you name it.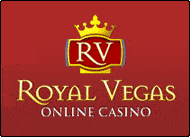 Royal Vegas Canada has been our editor's #1 pick for three consecutive years ! Great compatibility of course (iphones, mobiles and tablets) but also an exciting range of games and promotions. Excellent support teams and quick cashouts… What else to ask for ?
(Remember to gamble responsibly)