20 Dec
All I Want For Christmas is Exorbitant New Tech Gadgets!
Do you have entirely too much money on your hands? Did you win the lottery or hit a massive jackpot on the slots at your favorite mobile casino? Probably not, but if you answered yes, you'll definitely want to check out these exorbitant new creations in the world of technology before Christmas rolls around.
I love playing with the coolest new tech gadgets as much as anyone, but I certainly can't afford to blow thousands – even millions – of dollars on these next few items. So instead, we can all sit back and marvel at what we would buy ourselves – or loved ones, I suppose – for Christmas if we were among the affluently unencumbered.
MWE Emperor 200 Workstation PC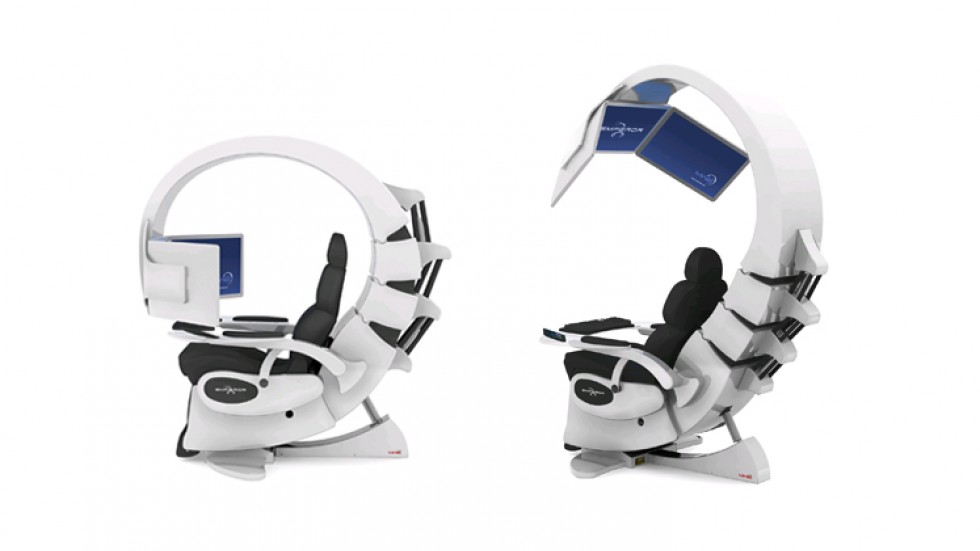 Who wouldn't absolutely love this PC workstation? Just looking at the picture, I can imagine myself sinking into that uber-comfortable leather seat. What's that? The angle doesn't feel right? No problem, I'll just push this little button to adjust it. Ahh, that's better!
Designed primarily for programmers and hard-core gamers, this baby comes fully loaded with more features than most of us would ever need, or dream of. It has a touch-screen monitor, light therapy, even a HEPA air filter, all built into a programmable 360-degree rotating pendulum. If only it didn't take the better part of a year's paycheck to afford one.
Want to see it in action? Check out this video of MWE Emperor 200 WorkstationPC.
Before you get too excited though, you'll have to shell out $49,000 to get your hands (and tushy) on this one. With a tech gadget like this, I don't think I'd even need a TV anymore! But if I did…
Vizio 120″ R-Series 4K TV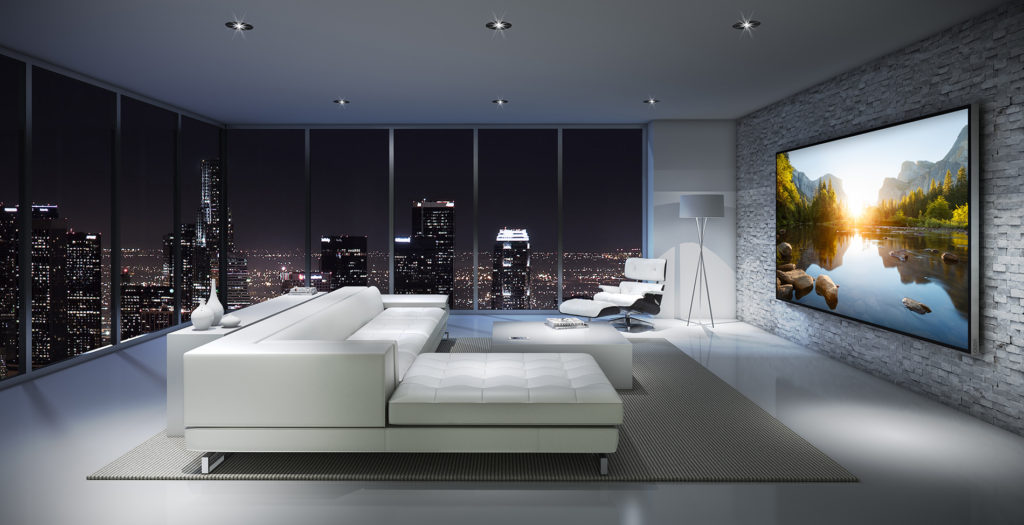 The massive, flat screen TV is packed with all of the latest, state-of-the-art features. With Ultra HD, 4k resolution and 800 nits of brightness (whatever that means), the display is beyond gorgeous. The Vizio 120" R-Series 4K TV is, quite literally, the best television money can buy.
Of course, when I say money, I mean lots and lots of it. This modern marvel of technology will run you $129,999.99. That's right, 6-figures for a television. But hey, it's double the size of what most Super Bowl fanatics look for come January, and the picture quality is so amazing you may forget you're even at home watching it.
Yep, if I had one of these, I probably wouldn't bother streaming movies on my tablet or laptop anymore. But if I did…
Luvaglio Laptop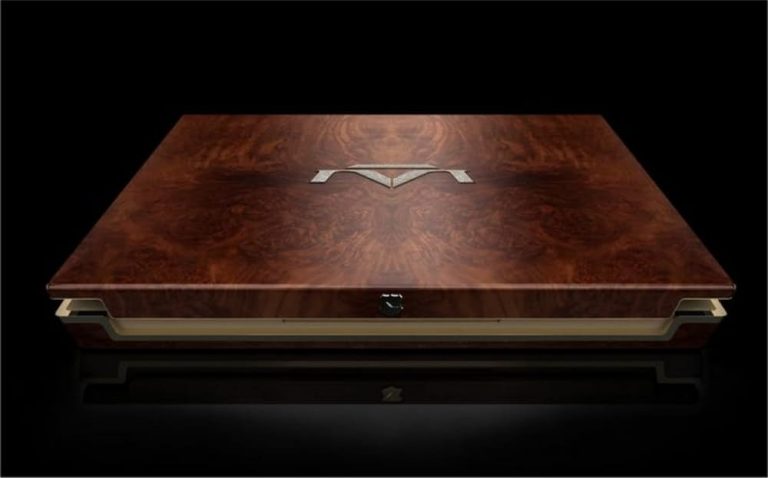 How much would you be willing to pay for a new laptop? Don't answer yet. What if it had a moderately sized (by today's standards) 128GB SSD, respectably fast processor and a 17" LCD screen? Not impressed yet? Now add to that a built-in MP3 player, Blu-Ray DVD player and – what's this? – a self-cleaning mechanism!
Would you pay several thousand for it? How about $100,000? Well, even that's not going to cut it. The new and exclusive, by-appointment-only purchase of a Luvaglio Laptop is going to set consumers back a whopping $1,000,000.
Obviously, it's not what's under the hood that drove the price up. In fact, you can find the same, modicum qualities in reasonably priced laptops. It's actually the outer casing (and exclusive, British brand name) that escalated this baby's value.
Luvaglio described it as having "functional jewelry", which turned out to be a diamond in place of a traditional power switch. It also comes in a sleek, genuine wood casing and – according to a past YouTube video that was since removed by Luvaglio – it can automatically slide forth from that wooden box when opened.
Honestly, this is probably just a toy for multi-billionaires who want to brag that they have one. I'd be perfectly happy with a $1,000 Lenovo TP Yoga 460 i5-6200U. If you were thinking of getting me a new tech gadget as a Christmas gift, I'll take one of those 😉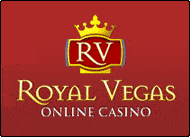 Royal Vegas Canada has been our editor's #1 pick for three consecutive years ! Great compatibility of course (iphones, mobiles and tablets) but also an exciting range of games and promotions. Excellent support teams and quick cashouts… What else to ask for ?
(Remember to gamble responsibly)