29 Dec
Guy Laliberté: Philanthropist, Gambler, Circus Extraordinaire

Guy Laliberté is one of the world's most interesting characters. He's an entertainer, an entrepreneur, a philanthropist, an avid gambler, and one of the wealthiest men in Canada. His background in performing arts drove him to found Cirque du Soleil, while a generous heart led him to give back with the launch of One Drop, a non-profit organization that provides clean water to impoverished regions in Central America, India and West Africa.
Guy Laliberté: The Early Years
Born in Quebec City, Quebec in 1959, Guy became interested in performing arts from the moment his parents took him to see his first Ringling Brothers and Barnum & Bailey Circus. His inspiration ran deep, leading him to read P. T. Barnum's biography cover to cover.
His love for show business was reflected during his school years, where he assembled a number of theatrical performances. After graduation, with no stage to perform on, Laliberté took to the streets of Quebec, playing the accordion and harmonica.
It wasn't long before he was discovered by a group of circus performers called Les Échassiers. He spent some times traveling Canada with them, but after a while, he decided it might be best to hold a steady, full-time job. Guy went back to Quebec, where he worked at a hydroelectric dam for a few weeks before his fellow employees went on strike. Laliberté quickly realized the he was meant for the circus life, and returned to performing.
Laliberté's Dream: Ciruqe du Soleil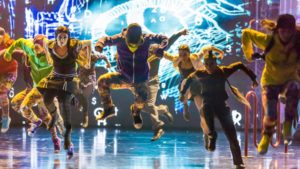 In 1984, Guy teamed up with Gilles Ste-Croix to found what has become the globally renowned Ciruqe du Soleil (Circus of the Sun). Based in Montreal, it was originally meant to be a one-year project, funded with a grant from the government to help celebrate the 450th anniversary of Canada's founding. The project was so successful, Quebec asked that it remain open to tour Canada.
The Canadian entrepreneur's fortune began here, and has continued to grow exponentially as Cirque expanded to international tours. For more than 30 years now, Laliberté has had a direct hand in the creation of every Cirque du Soleil show ever performed.
Guy Laliberté: The Poker Player
Guy's passion for poker wasn't recognized until 2007, when he finished 4th in the WPT Five Star World Poker Classic at the Bellagio Las Vegas for $696,220. That performance earned him invites to participate in live televised cash games, like Season 4 of GSN's High States Poker and Poker After Dark.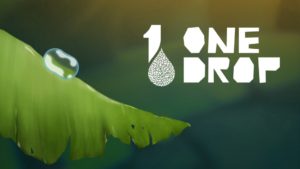 Laliberté became a regular on the online poker felt as well, frequenting ring games at Full Tilt Poker until the site was shut down in 2011. He immediately turned his attention back to the live felt at that point with a prolific idea to help raise money for his One Drop Foundation.
He teamed up with Caesars Entertainment to introduce the Big One for One Drop, a $1 million buy-in charity event that debuted at the 2012 World Series of Poker in Las Vegas. Laliberté himself was the first to post the 7-figure buy-in, which attracted a total of 48 players to the field – the max number of seats available. His efforts raised over $5.3 million for One Drop in that event alone.
25th Richest Man in Canada
According to Forbes, 56 year old Guy Laliberté is currently the 25th wealthiest man in Canada with a net value of $1.34 billion, making him the 1,367th richest man in the world. He is also one of only 7 people who can claim the title of 'space tourist', having traveled into space in 2009 on a mission to raise awareness for One Drop. His exploits and photos from the trip are detailed in Guy Laliberté's 2011 book, Gaia.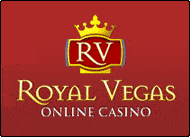 Royal Vegas Canada has been our editor's #1 pick for three consecutive years ! Great compatibility of course (iphones, mobiles and tablets) but also an exciting range of games and promotions. Excellent support teams and quick cashouts… What else to ask for ?
(Remember to gamble responsibly)