2 Jan
One Tablet Casino Tip you Won't want to Mimic
We spend the majority of our time talking about tips and tricks to deliver a more entertaining and/or lucrative experience to tablet casino players. What I came across this morning wasn't quite the same thing. In fact, this is one tablet casino tip you will not want to mimic.
One Bad Tablet Casino Tip
On the evening of Thursday, December 29, 2016, a New Jersey man was arrested at the Sands Casino in Bethlehem, Pennsylvania after a drinks server reported that the gambler tipped with a Valium tablet.
According to police reports, the perpetrator, David Carnevale, had traveled to Sands Bethlehem from his hometown of Caldwell in Essex County, New Jersey. The 46 year old man was playing at the casino's high stakes blackjack tables when he ordered a Coors Light beer from one of the servers. He then gave the server one of the tranquilizer tablets as part of a tip.
The incident was reported to a supervisor at 6:50 p.m.. Casino management followed the appropriate steps of action, immediately notifying the Pennsylvania State Police that are always stationed within the casino.
When officers approached the gambler to investigate the claim, he cooperated, admitting to giving the Valium tablet as a casino tip to his server. Mr. Carnevale said he tipped with a $5 or $10 note, plus one tranquilizer tablet, upon receiving the beer he'd ordered.
Authorities confiscated the Valium, as well as one additional tablet they found in the culprit's pocket.. Both were contained within the same type of small, plastic packaging.
The man was immediately arrested and taken to the police station, where he was charged with possession of a controlled substance with intent to deliver. He was then transported to Northampton County Prison.
Court records indicate his arraignment took place at 11:00 p.m. that night, where District Judge Roy Manwaring agreed to release him without bail. Mr. Carnevale is scheduled to appear back in court on Friday, January 6, 2017, where he'll state his plea at a preliminary hearing in Bethlehem Court before District Judge Joseph Barner.
How Serious is PWID in PA?
Although a Valium tablet casino tip may not seem like such a big deal, the charge of 'possession with intent to deliver' (PWID) is quite serious in Pennsylvania. Fortunately for Mr. Carnevale, because the controlled substance he possessed is a pharmaceutical, he shouldn't face felony charges. Still, depending on what route the prosecution decides to takes, and whether he has any priors, he could face a wide range of penalties.
Prescription drugs like Valium generally fall into the category of Pennsylvania's PWID Schedule IIII. In such low quantities, his PWID should be charged as a misdemeanor crime, which carries a maximum fine of $5,000, up to 1 year in prison, or both.
If, however, the defendant happens to have prior convictions on his record, he could face a much harsher penalty of up to 3 years behind bars. And, if its found that the prescription drug in question was not actually prescribed to the defendant – meaning he had no right to possess it in the first place – that could open a whole new can of worms.
So the next time you want to hit the casino with a prescription drug in your pocket – hopefully one that was prescribed to you, here's a much better tip. Stay home and play tablet casino games online.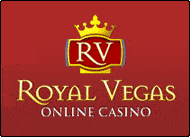 Royal Vegas Canada has been our editor's #1 pick for three consecutive years ! Great compatibility of course (iphones, mobiles and tablets) but also an exciting range of games and promotions. Excellent support teams and quick cashouts… What else to ask for ?
(Remember to gamble responsibly)