4 Jan
2017 New Years Resolutions for Android Casino Players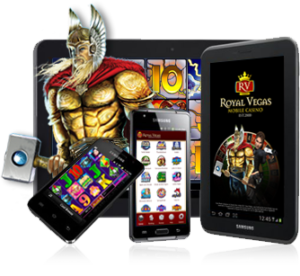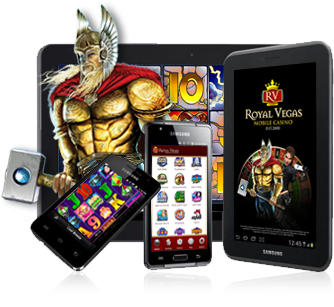 Anyone who plays Android casino games knows that smartphones and tablets have a tendency to slow down and, sometimes, run out of storage space. All those apps can cram up the internal storage pretty quick, with or without an SD card to move them to.
With that in mind, here's a list of New Years Resolutions all Android smartphone and tablet users should have no trouble keeping.
Turn it Off Once in Awhile, Eh?
I've had both Android tablets and smartphones for years now. While I do turn off my Samsung Galaxy Tab pretty often, I'd be willing to bet you and I both rarely think to turn off our phones – not until it becomes so clogged and slow that we have no choice.
The problem is that most of us use our phone 24/7. It's our dominate form of communication with the outside world during the day, and for many of us, our alarm clock at night.
But you don't have to turn it off for any extended period of time. Simply restarting your device will clear out all processes and unclog everything, starting fresh the moment it comes back on. Make it your New Years Resolution to do this once a day – any time of day – and your Android casino experience is sure to run smoother than ever.
It's Okay to Set Default Apps
For many of us, commitment is a big deal. We have a very hard time committing to anything, whether it's something as pivotal as a long-term relationship, or as simple as which app we use to run various processes on our smartphones and tablets.
You know what I'm talking about. When you open a photo, you are asked if you want to use the Photo app or Gallery to view the picture. You can click either one of those, and your photo will open just the same. But if you click that little box marked 'Always', you will never have to see that message again.
Clicking a link may bring up the same message – open in Internet or Chrome? Decisions, decisions!
What is it we're so scared of? You can make that commitment that choose a default app. And if, for any (highly unlikely) reason you decide you don't want to use that app anymore, it's a simple process of going into Settings and changing the default.
Get Rid of Those Old Apps
How many apps are still sitting idle on your desktop? How many of those apps do you actually use? Are you an App Pack-Rat?
Here's the good news. All those apps you don't use anymore – maybe old games, fitness apps you downloaded for your failed 2016 New Years Resolution, or Android casino apps you don't play anymore – it's okay to delete them. You can go back to the Google Play Store and re-download them in just a few seconds, should you ever decide to use them again.
Delete Android Files to Clear Up Space
This one is more of a universal tip than a New Years Resolution, but if you've ever experienced that ominous "storage space running out" message, you'll appreciate it. You may have noticed that, under Settings/Storage, it says you have an inordinate amount of space taken up by 'Miscellaneous Files'. You can click that and clear it, but still, it takes up a ton of storage.
Go into your 'My Files' folder. Click on Device Storage. Scroll down to the Android folder and click it, then click on the Data folder. This is where all those miscellaneous files are hidden. Press on one until the check mark appears next to it, then click the Select All box at the top. Press Delete. Problem solved. You're welcome 🙂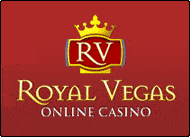 Royal Vegas Canada has been our editor's #1 pick for three consecutive years ! Great compatibility of course (iphones, mobiles and tablets) but also an exciting range of games and promotions. Excellent support teams and quick cashouts… What else to ask for ?
(Remember to gamble responsibly)