11 Jan
World Turning to Mobile to Give (and Win) Real Money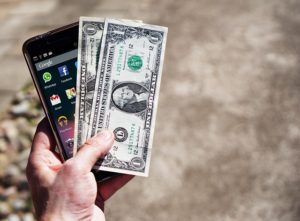 The 2016 holiday season has proved two things. First and foremost, people are incredibly generous at this time of year, opening their hearts, and their wallets, to worthy causes and those less fortunate. Secondly, we've learned that real money mobile transactions are becoming more trusted.
According to statistics provided by the world's leading online payment processor, PayPal, charitable donations during the holiday season exceeded US-$971 million in 2016. For the full year, PayPal's online giving platform processed a noble $7.3 billion in charitable contributions.
Just as the online gambling industry has seen an overwhelming increase in players hoping to win real money on their mobile devices – and trusting the those devices to facilitate secure payments – charitable donations via mobile have increased as well. Statistics confirmed that PayPal processed 21% of contributions via mobile devices during the holidays.
Breaking it down, the online payments processor transmitted $971,213,604 in monetary donations from approximately 8 million PayPal users, originating from 181 different countries. A total of 282,053 charities were on the receiving end of those payments. As a result, PayPal facilitated the largest amount of charitable donations during the end of 2016 than any year prior.
Trust in Real Money Mobile Payments Up
The use of real money mobile payments to make those contributions nearly doubled. In 2015, only 12% of all PayPal-facilitated donations were initialized via mobile devices, increasing to 21% in 2016. The overall monetary value of gifting for the full year rose 11% from 2015.
December 31 – the last day of 2016 – was noted as being the most generous day of the year. Over US-$77 million was donated that day alone. Giving Tuesday (the Tuesday following Black Friday), the official holiday in which everyone around the world is encouraged to give any amount they can, big or small, turned out to be the third highest day for worldwide gifting.
Security of Real Money Mobile Payments
For years, many have questioned – and rightly so – the security of make real money payments on a mobile device. The same security issues existed in the realm of Mac and Windows PC computers years ago. As technology advanced, security improved greatly for desktop users, but it's taken longer for mobile devices to receive the same proverbial thumbs-up.
The online gambling industry is a perfect example. Players have been able to spin the slots reels ever since cellular devices gained SMS and internet access, but there's a difference between the ability to win real money, and deposit real money, one a mobile device.
For the first few years of mobile gambling, most players continued using their desktop computer to fund accounts and place wagers. Then, there was a noticeable shift to depositing via desktop, then playing via mobile. Now, mobile deposits have become much more prevalent; so much so that the mobile gambling industry is expected to surpass desktop gaming within the next 5 years.
The issue of payments security is related more to the methods we use to process payments, and the websites we make those payments to. The website link (URL) should always begin with "https://" rather than a straight "http://", meaning its certified secure. And the payment processing method should require as little personal information as possible during transactions.
PayPal, for example, only requires the user enter sensitive details once (name, address, dob, bank account or credit card, etc.), during the account setup (which can be done via desktop PC, if preferred). From there, only the PayPal login and password are being transmitted over the mobile device when confirming a purchase. Using a credit card, on the other hand, can require entry of credit card details for each and every purchase, thus can be considered less secure.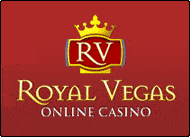 Royal Vegas Canada has been our editor's #1 pick for three consecutive years ! Great compatibility of course (iphones, mobiles and tablets) but also an exciting range of games and promotions. Excellent support teams and quick cashouts… What else to ask for ?
(Remember to gamble responsibly)