23 Jan
New Player Bonuses not enough to Attract Players anymore?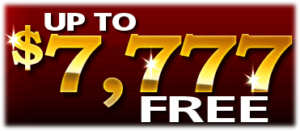 For more than a decade, massive free bonuses have been the primary promotional tactic for online casinos and other gambling sites for increasing new player acquisitions. While we all love free money, some operators say new player bonuses will soon become a thing of the past.
Go to any online casino website these days, and you're sure to find a big, bright creative covered in dollar signs and promises of four-figure rewards. 'Sign up and deposit now for $1,200 free', they boast. Online sports betting sites, poker rooms, bingo halls – they all rely on such free bonuses to draw in new customers.
The tactic has proven highly successful in the past. Would-be players who see a large amount of cash in front of them have historically been encouraged to register an account and make a deposit to claim those sizable new player bonuses. But is it really helping in terms of player retention?
New Player Bonuses Don't Create Loyal Players
According to insiders, it's not. At least not anymore. They say those free bonuses may be enough to get a new player to sign up, but from there, they tend to move on to other websites to claim more big promotions. And that's not doing anything to help the industry's bottom line.
Instead, some believe it's time to reserve free bonuses for loyal members, and find more innovative ways to acquire new players. Unfortunately, those same insiders have yet to come up with what type of new marketing campaigns might be effective to that end.
What many online gamblers don't understand – and they don't have to, really – is that those new player bonuses aren't just a handful of credits. They have genuine value. They are made up of real money. When an operator hands out a free bonus, they are actually paying to acquire that player. They are investing in the idea that the player will keep coming back, long after the bonus is gone.
Operators are now rethinking the process. If they are going to invest in player acquisition, they need a more unique way to do it. Then, as players stick around, make more deposits and prove their loyalty, they should be able to earn free bonuses to encourage and reward such behavior.
Why New Player Bonuses Don't Work Anymore
Harry Lang, Marketing Director for Pinnacle Sports, told CalvinAyre.com that he believes punters no longer consider new player bonuses to be "feasible". Why take advantage of something that's so unlikely to pay off?
Back in the day, when a typical bonus paid 100% up to $100, players were able to use that money and, sometimes, actually make a profit by the time the wagering requirements were met. The restrictions were low enough that they at least had hope of winning something.
Now days, due to fierce competition in the online casino industry, the actual bonuses being offered are generally in the $1,000+ range. To promote such massive new player bonuses, operator's have to protect themselves by attaching ridiculous – some would say unachievable – wagering requirements.
If a bonus pays even 100% up to $500, and requires 35* wagering requirements on the deposit+bonus amount, that's $35,000 that must be wagered. Add to that a short-term expiration date of maybe 30 days – sometimes as little 7 or 10 days – and it becomes all but impossible for players to clear those bonuses.
As Lange explained, anyone who bothers to read the fine print won't find new player bonuses very attractive anymore. He says, "players aren't buying [into] it anymore because it sounds unfeasible. Quite frankly, with the play through requirements, it often is," he admitted.
According to Lange, it's going to take "value differentiation, product differentiation, and also marketing innovation" to bring player acquisition back to what it used to be.
What does that mean for new player bonuses and the future of online casino marketing? I suppose we'll just have to wait and see.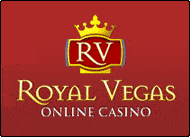 Royal Vegas Canada has been our editor's #1 pick for three consecutive years ! Great compatibility of course (iphones, mobiles and tablets) but also an exciting range of games and promotions. Excellent support teams and quick cashouts… What else to ask for ?
(Remember to gamble responsibly)