30 Jan
How do you make a Mobile Casino faster?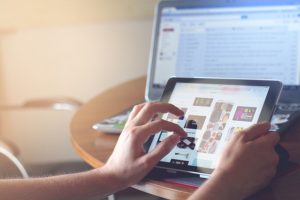 If you've spent any time traversing the interactive landscape of various mobile casino platforms, you may have noticed that some of them run a lot better than others. There can be a distinct difference in the speed at which the websites for smartphone and tablet casinos load, as well as how user-friendly the in-game interface can be.
In years past, internet casino operators weren't too concerned with the speed of user-friendliness of their mobile casino platforms. The desktop variety had been so dominant for so long, that smartphone and tablet casinos were seen as an aside to traditional desktop platforms.
However, as technology progressed, and the majority of the world's population came to own mobile devices, there's been a notable transition in the way many players access real money casino websites.
Where desktop users once made up the vast majority, mobile casino users are now becoming the dominant clientele. And its become highly evident in the way more operators are working to increase the speed and overall experience of their mobile gaming platforms.
Why Some Mobile Casinos Are Faster
If you look at a casino operator that's been around since before the smartphone and tablet movement of the late 2000's, chances are its mobile casino platform will run slower. Some casino operators who entered the market more recently, put their entire focus on developing a mobile-friendly casino client. Gaming websites that were built from the ground up with smartphone and tablet users at the forefront are going to run faster.
LeoVegas is a perfect example. The site's owners focused entirely on building a casino for mobile users, which had a lot to do with the brand's instant success in Australian, Canadian and European markets.
Other operators who built a foundation based on desktop users, then converted that platform for mobile optimization, now find themselves playing catch-up. Conversions were generally made by switching from old-school HTML web coding to a newer HTML5 language, which mobile operating systems like Android and iOS are more capable of deciphering.
A perfect example is Win A Day Casino, a slots destination launched in 2007 – the same year the first Apple iPhone was released. While it has become one of the more popular web-based gambling destinations for some players, it was originally built for desktop users.
According to a new press release, Win A Day has finally made the move to enhance its mobile casino players' experience. The announcement declares that the brand's programmers "have been busy giving their mobile site a complete makeover".
It's safe to assume that Win A Day built a whole new mobile casino platform, uploading it over the old HTML5-conversion website. By doing so, smartphone and tablet casino users can now expect the website to run "much faster", with an "improved – more tappable – interface" that makes the games easier to play.
Smartphone & Tablet Casinos Revolution
I don't believe Win A Day will be the only one announcing an entirely renovated gambling website. The mobile casino market is clearly on an upswing, and is expected to far surpass desktop gambling within the next few years. Odds are, all major operators (who haven't done so already) will follow in their footsteps in the very near future.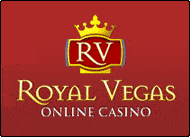 Royal Vegas Canada has been our editor's #1 pick for three consecutive years ! Great compatibility of course (iphones, mobiles and tablets) but also an exciting range of games and promotions. Excellent support teams and quick cashouts… What else to ask for ?
(Remember to gamble responsibly)