6 Feb
All Nations Casino online in Canada this March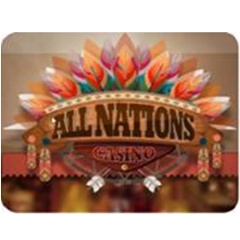 There's a new face of interactive gambling coming to North America next month as a successful entrepreneur from the First Nations is set to launch a massive online casino. Canada-based businessman Gerry Gionet will launch All Nations Casino online in March.
Gionet said the new iGaming destination has been in the works for years, and will provide First Nations tribal members with much needed jobs and revenue. The operation will be fully staffed and managed by First Nations, and will reflect the spirit of the tribal community across its website and casino games.
The All Nations Casino venture will be managed by Golden Arrow, a company Gionet leads as President and CEO. He confirmed that the operations will include a full-scale online casino, lottery service and sportsbook, available to players in Canada and everywhere else around the world.
According to a report in iGamingBusiness, the new online casino will launch in March with approximately 300 slots and table games on the menu. The software, games and a corresponding affiliate program will be provided by Altea Gaming, developed by Alteatec iGam
casino online canada, canada online casino, casino online, new online casino
ing Management System. The sportsbook side of the operation will be linked to Tipster.de (formerly Bet90), one of the Germany's largest sports betting operations.
Gionet has a great head for business, and has been working tirelessly to get this casino online. The Canada-based entrepreneur has vast managerial experience, having run a major construction company in Redwood Meadows, Alberta, and has personally managed numerous construction projects in the oil sector.
He says low oil prices worldwide have lead to a devastating strain of unemployment among the First Nations people. Last year's torrential wildfires continue to impact the region, where redevelopment efforts are still underway.
When the All Nations Casino launches next month, Gionet believes it will be the primary solution to all those problems.
"From marketing to customer service, iGaming creates clean, sustainable, professional jobs," said Gionet. "Our people need work and opportunity. We're doing this to create jobs – good jobs – for First Nations people."
A spokesman for the Poundmaker Nation, Eric Tootoosis, shared his supportive enthusiasm over the project. "Our economic future continues to be focused on creating meaningful jobs including projects such as this," he said.
This is actually the second attempt on Gionet's part to set up a casino online in Canada. The original efforts began in 2012 with the launch of GEObet. It was meant to be a turnkey platform for online gambling, designed to give the First Nations a foothold in the gloal iGaming sector.
However, Gionet was dissatisfied with the end product, and the fact that he'd commissioned another company to manage the online operation. It failed to open jobs for the people of the tribe, and gave him too little control over the way the company was run. In the end, Gionet elected to shut down GEObet and begin a new, multi-year project to build his own platform from the ground floor up.
"We learned a lot from that first venture," said Gionet in a press release announcing the upcoming launch of All Nation's Casino. "We were paying our management company too much and didn't have enough control over our own business. This time it's different."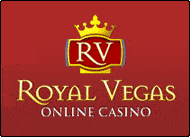 Royal Vegas Canada has been our editor's #1 pick for three consecutive years ! Great compatibility of course (iphones, mobiles and tablets) but also an exciting range of games and promotions. Excellent support teams and quick cashouts… What else to ask for ?
(Remember to gamble responsibly)