13 Feb
Top 5 Movie Themed Slots for Tablet Users
If there's one thing that the top blockbuster film releases of the last few decades have in common, it's that they've all been converted into movie themed slots. Taking today's biggest on-screen hits and transitioning them to the slot machine screen has become one of the most successful ways for manufacturers to target large audiences.
While there are literally hundreds of these machines on the market today, both in land-based and online casinos, we've done our best to narrow the list down to the 5 best movie themed slots of all time. The list is not based on what this writer finds appealing, but rather the biggest Hollywood films of the last few decades.
The top 5 movie themed slots were also specifically chosen for their high-quality optimization for tablets and smartphones. Because, after all, this is the digital age, and most of us do at least some percentage of our online gambling via a mobile device.
1. Jurassic Park Online Slot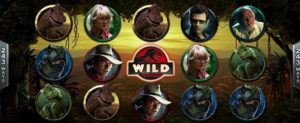 The original 1993 Jurassic Park film appealed to pretty much anyone and everyone, regardless of age, gender or country of origin. Like most Steven Spielberg films, it combined a gripping storyline with dramatic cinematography and cutting-edge special effects.
Following a partnership with Universal, Microgaming managed to integrate all of that into its 2014 release of the Jurassic Park Online Slot. The 5 reel, 243 ways to win slot machine features five different free spin modes, based on the DNA analysis of a randomly selected dinosaur.
2. Tarzan Online Slot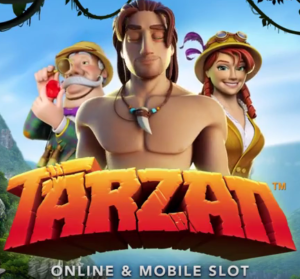 No matter who you are, where you live, or what generation you're classified as, you know who Tarzan is. That iconic yell of his as he wields himself across the jungle upon supple vines is surely echoing in your head at the mere mention of his name.
Based on the multitude Edgar Rice Burroughs novels and subsequent film adaptations, Microgaming delivered the epic new Tarzan Online Slot to desktop and mobile casino users in December 2016. With brilliant 3D graphics and sound effects, its already become one of the most popular reel spinners of the last few years.
3. Gladiator Online Slot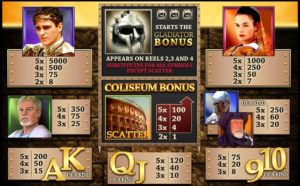 The 2000 release of Gladiator by Universal and Dreamworks was phenomenal, as it managed to appeal to both genders. Generally speaking, men were attracted to the brute strength and violent nature of the film, while women were flocking to see any picture with the ruggedly handsome Russell Crowe in the list f credits. As it turned out, the plot was pretty interesting, too – enough to win an Oscar.
That was enough to get Playtech interested in developing a movie themed slots game for the title, and much like the film, it's done a great job in attracting a wide audience. Players can revisit all of their favorite characters while enjoying the game's multiple features, like the Colosseum Bonus.
4. Scarface Online Slot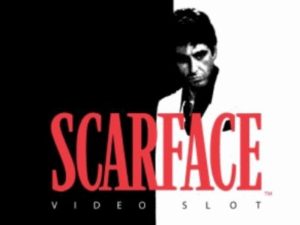 "Say hello to my little friend!" His name is Scarface, and he's now available as an online slots game, thanks to NetEnt. The 1983 film was adapted for smartphone and tablet casino users in 2015, and delivers all the suspense of Al Pacino's mesmerizing performance through cinematic cut-scenes and dramatic sound effects.
The game is packed with special features, including Free Spins, Nudge Spins, and of course, the 'Say hello to my little friend' bonus, starring Tony Montana himself.
5. Titanic Online Slot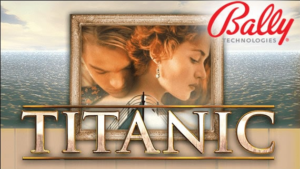 Last but not least, we had to include the epic 1997 film Titanic, which was converted to a movie themed slots game by Bally Technologies in 2015. The tragic love story of Jack and Rose was easily one of the most popular films of that decade, and has drawn countless fans to play the online slot on their mobile devices.
The Titanic Online Slot is packed with features, and contains a multitude of timeless scenes from the film, from Jack's drawings of Rose, to his unforgettable 'King of the World' proclamation.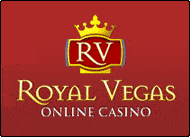 Royal Vegas Canada has been our editor's #1 pick for three consecutive years ! Great compatibility of course (iphones, mobiles and tablets) but also an exciting range of games and promotions. Excellent support teams and quick cashouts… What else to ask for ?
(Remember to gamble responsibly)