23 Feb
Famous Canadian Gambler Monica Reeves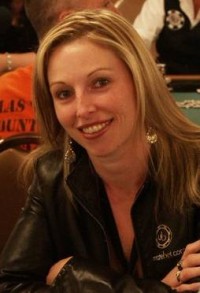 Monica Reeves may not be a famous Canadian gambler compared to universally recognized names like Daniel Negreanu, Guy Laliberte and Sorrel Mizzi. She doesn't have millions in winnings, or a reserved seat in Las Vegas, but her accomplishments are impressive, none the less.
Her career was short lived, not because she lacked the talent to continue routing the competition as a poker and blackjack pro, but because the Ultimate Blackjack Tour faded away, and ultimately, her children came first.
Monica Reeves is an admirable woman, intelligent beyond compare, and would surely rank with today's most successful Canadian gamblers if she continued to grind the felt, as she did in the mid- to late-2000's.
Monica Reeves – The Early Years
Monica was born in Oakville, Ontario in 1972. She grew up in a family where card games were a normal part of everyday life and entertainment. Thus she learned how to play many of today's most popular wager-worthy games, including poker and blackjack, at a young age.
Cards were little more than an amusement to her in those days. She was incredibly smart, and had a multitude of talents in her corner. Being an indubitably beautiful blonde was one of them, which earned her an original career path as a model.
What most people don't know is that she also holds a licence as a dental hygienist. When the modeling agencies came knocking, though, that goal was put on the back burner. She went far with modeling, but the good old days of playing cards around the table never quite left her memory.
A Poker Pro Is Born
As much as she loved poker, Monica lacked the confidence to play on a professional level. In 2005, she was lucky enough retain Jim Worth, another famous Canadian gambler with over $700k in live poker cashes under his belt, as a private tutor.
Monica Reeves spent the next nine months learning the more intricate strategies of poker from Worth. In September of 2005, when they both felt she was ready, the former model entered the WPT Aruba Poker Classic, where she finished 114th for $5,500.
A few months later, Reeves hit her second and third scores, worth a combined $2,570, for a pair of 8th place finishes in the St. Maarten Spring Poker Showdown.
Then, two months after that, in July of 2006, Monica scooped her largest live poker cash to date. The lovely poker pro entered a $1k NLHE event at the second annual Bellagio Cup, where she finish in 5th for $16,760.
In 2007, Reeves landed in the money three more times, including the last recorded cash of her short but impressive live poker career, a 2nd place prize of $11,850 at the WPS Bahamas Poker Showdown.
To date, she has racked up $40,060 in live tournament winnings.
Reeves Turns Blackjack Pro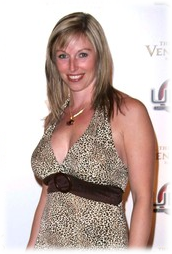 In the midst of her success on the live felt, Monica Reeves saw an opportunity to delve into another card game she'd grown up with when the first season of the Ultimate Blackjack Tour was launched in September of 2006. Televised live on CBS, Reeves' merit as a blackjack pro was evident from the start.
In a series of elimination blackjack tournaments, Monica came in first place in the fourth tourney, earning her a spot in the UBT Tournament of Champions. She also landed second in the Ladies' Night event, before finishing 7th in the championship.
Her impeccable skills (and imminent beauty) were enough to earn her a spot on the UBT Team as a sponsored blackjack pro. Returning for the second season, her best performance was a 3rd place finish in Tournament 6. The show was canceled after that, due to lack of viewership.
Transition to Online Poker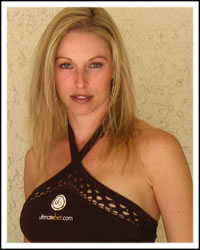 While all of this was going on, Monica was also grinding out the virtual felt at Full Tilt Poker, Ultimate Bet and other online poker sites under the alias "Mucker". She didn't become ranked online until 2007, earning over $10k in tournaments before she disappeared from the poker and blackjack pro circuit altogether.
A proud mother of two, Monica Reeves stopped playing live poker – which requires a great deal of traveling – to spend more time with her children. Despite having earned less money (that we know of) than most of her equally talented peers, Monica Reeves is clearly worthy of being named one of the most famous Canadian gamblers of all time.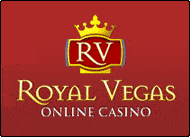 Royal Vegas Canada has been our editor's #1 pick for three consecutive years ! Great compatibility of course (iphones, mobiles and tablets) but also an exciting range of games and promotions. Excellent support teams and quick cashouts… What else to ask for ?
(Remember to gamble responsibly)