27 Feb
Ubuntu Slot Machines and Casinos in Canada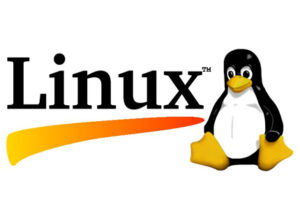 It's no secret that Windows makes up the vast majority of operating systems market share, with Mac running a far second. For years, anyone who wanted to gamble online had to employ one of thee OS to play for real money – or to play at all, for that matter. But today, Linux users can enjoy Ubuntu slot machines and casinos in Canada just like everyone else.
The transition came about when internet gambling operators finally moved away from the bulky, downloadable casino platforms of old. The majority of real money gaming sites now provide a no-download, instant play system that is compatible with all major operating systems.
Casinos Opt For No-Download Games
Now days, any online casino that offers in-browser game play via Flash (which is pretty much all of them) will provide Linux-compatible Ubuntu slot machines. And casinos are learning just how important this is. As of 2017, Linux users make up 2.27% of the overall OS market share, more than double the 1.55% share held in 2014.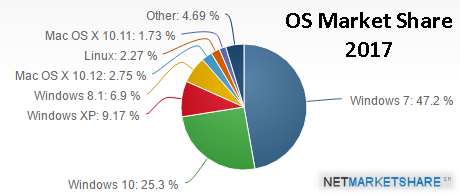 That 2.27% may not seem like much, but when an operator that's bringing in millions of dollars each year loses out on 2.27% of their revenue, it adds up quick. You wouldn't want to give up 2.27% of your paycheck, right?
Okay, maybe it wasn't exactly the provision of Ubuntu casinos in Canada that drove online gambling sites to move towards no-download platforms. It was actually the need to accommodate mobile and tablet users, which are close to becoming the majority among all internet gamblers.
If the side effect of that happens to be nearly every iGaming operator now providing a platform that is seamlessly compatible for Ubuntu users, so be it.
Ubuntu Slot Machines and Casinos
Despite more than two decades of growth in the online real money gambling industry, games developers have yet to focus any efforts on the composition of a downloadable interface for Linux-based operating systems. But, as mentioned above, that's no longer necessary due to the abundance of in-browser slot machines, all compatible with the Ubuntu OS.
Even today's dominant Windows and Mac OS users are turning to Flash powered casino games. They load faster, run impeccably smooth, and don't clog up all the space that download casinos were once notorious for.
It's also worth noting that registration and payments work in the exact same manner with Flash based gaming sites as they did on the now-antiquated download versions. The same security and encryption technologies are in place, providing a safe and secure means of transferring personal information and facilitating deposits/withdrawals.
The Right Browser for Ubuntu Casinos
The most important factor in playing Ubuntu slot machines and casinos in Canada will be what browser you use to access them. On the one hand, the browser only has to be compatible with Flash-driven technology. But choosing a compatible browser that's right for you – that's the key.
Chrome: In recent years, Google Chrome has become the benchmark for all internet browsers. It's incredibly easy to use, and is fully integratable with Google Accounts, allowing users to sync all of their desktop and mobile account features into a single, full-featured browsing experience. It's fast, it's free, it's light weight. What more can you ask for?
Firefox: Firefox was once considered the top web browser in the world, but – to put it simply – it hasn't aged gracefully. It's still fast, free and reliable, and has loads of extensions, but it doesn't offer the same mobile integration as Chrome. Still, Firefox is a favorite for many due to its highly customizable interface.
Opera: The Opera browser is a beautiful framework that was built on the same Google Chromium platform as Chrome, which translates to a lot of familiar features between the two. Opera is actually a bit faster than Chrome, but not as light due to its integration of many built-in features (as opposed to extensions). The speed comes from a multi-tab speed boost (on Opera 41+) that initiates on start-up.
Other Browsers: Alternatively, you could go with Konqueror, Midori, or SeaMonkey browsers, and still be able to access Ubuntu slot machines and casinos in Canada. Choosing the right browser is really a matter of preference, and if it takes downloading every one of them and trying them out to see which fits you best, go right ahead.
Bright Future for Ubuntu Slots & Casinos
Truth be told, there's no way the Linux OS will ever outpace Windows and Mac, barring a miracle. With that in mind, real money casino operators and games developers will never bother to build a platform that specifically caters the this minority.
On the bright side, technology is always advancing, and multi-device synchronization is at the very top of the priority list. For this reason, Ubuntu slot machines and casinos in Canada (and beyond) will only continue to get bigger and better.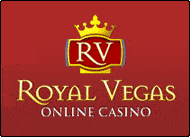 Royal Vegas Canada has been our editor's #1 pick for three consecutive years ! Great compatibility of course (iphones, mobiles and tablets) but also an exciting range of games and promotions. Excellent support teams and quick cashouts… What else to ask for ?
(Remember to gamble responsibly)