6 Mar
iOS Online Casinos in the Digital Age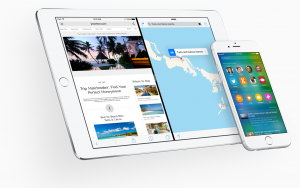 Statistics have clearly shown that we're moving into a digital gambling age. The prevalence of mobile devices in today's technology driven world has been paralleled by a surge in Android and iOS online casinos.
Today, we'll look at the market share growth of Apple-branded products in recent years, and its resounding effect on the global gambling industry. We'll compare divisions between Android and iOS, and how internet gambling websites have responded to the ongoing transition from desktop to mobile.
Android vs iOS Market Share
Combined, Android and Apple iOS devices make up an overwhelming 99% of the overall market share for smartphone and tablet operating systems. As of Q3 2016, the IDC reported that Android is responsible for 86.8% of the market share, while iOS makes up 12.5%.
There are two ways to interrupt at the vast difference in market share between Android and iOS powered smartphones and tablets.
One the one hand, we could say Android is vastly outpacing its competitors, while Apple is struggling not to choke on its dust. After all, 86-12 is not a pleasant score for the California-based computer and mobile development firm.
On the other hand, we also have to look at who's putting these operating systems on the market. Apple is the only company that integrates the iOS into its products. Android, on the other hand, is the operating system of choice for a multitude of mobile electronics brands, including Samsung, Sony, LG, HTC, Lenovo, Nokia… the list goes on.
In that regard, Apple's iOS has actually jumped into the #1 position. As of Q4 2016, Statista reports that Apple now constitutes 18.3% of the total global market share for smartphone sales, with the previous leader, Samsung, slipping to 18.1%.
Making Way for iOS Online Casinos
When the mobile gambling industry was in its infantile stage, very few digital games manufacturers or iGaming operators bothered to react. Those few that did were able to corner the niche market, and as it slowly grew – coinciding with advancements in mobile technology – the industry finally began to take notice.
When the first true, touch-screen smartphone arrived in 2007, games development firms realized the potential in this new wave of high-tech innovation. Slowly but steadily, they began making more games for Android and iOS online casinos.
For the first few years, developers had to make special mobile apps for users, while desktop players continued to access the full regime of online casino games through traditional means. This sowed progression to a crawl. But then – as it always does – technology caught up, and a new mark-up language, HTML5, was established.
HTML5 gave operators the ability to present a single, dynamic website that was compatible with both desktop and mobile browsers. That drove them to convert their games to Flash-based systems, with the end result being single, thoroughly compatible desktop, Android and iOS online casinos.
Now, a decade down the road, 99.9% of all internet gambling sites cater to users of all major operating systems, including desktop, smartphone and tablet devices.
Heading Into the Digital Gambling Age
By assimilating to modern trends, iGaming operators are aiding in the expedition of the inevitable – the movement into a digital gambling age. According to a recent report on the Global Online Gambling and Betting Market, mobile gambling is estimated to account for 40% of the online gambling industry in 2018.
Android and iOS online casinos haven't overtaken the desktop variety just yet, but it is coming. For the moment, Mac and PC users are still drawn to playing real money games on a larger screen size, but the popularity of desktop wagering has declined steadily with each passing year, just as mobile gambling continues to rise.
Sports betting is the largest sector for mobile bettors at the moment, as screen size is less important to punters when selecting events to lay odds on. In the same token, online poker players are more often drawn to computers for their ability to multi-table with clean, unmistakably clear graphics.
Android and iOS online casinos are rising almost as rapidly in popularity as sportsbooks. Not only are the games easy to play on smaller screens, there's a much wider range of games to play on mobile these days, including everything from 3D slots to live dealer table games, broadcast live via studios around the globe.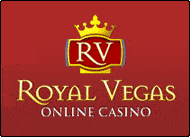 Royal Vegas Canada has been our editor's #1 pick for three consecutive years ! Great compatibility of course (iphones, mobiles and tablets) but also an exciting range of games and promotions. Excellent support teams and quick cashouts… What else to ask for ?
(Remember to gamble responsibly)