8 Mar
The Most Trusted Canadian Casinos really know their stuff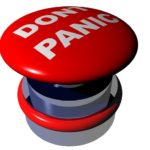 The online casino industry has been through a lot of ups and downs over the years in terms of regional legislation and blockages. Many countries have moved to prohibit the activity – the United States being among the most controversial. Others have regulated it, welcoming operators to apply for licences. Then some, like Canada, simply can't agree what to do with it.
As a longtime online player myself, I'm confident we don't have to worry that our nation will take any measures so drastic as our neighbors to the south did a decade ago. The most trusted Canadian casinos know their business, and the law surrounding it, quite well. If there was any real threat, we'd see action on their end, and so far, there's been none.
UIGEA Slow, But Effective
I remember very well the reaction of internet gambling operators when the US implemented the UIGEA in late 2006. Only a small minority of them chose to abide by the government's wishes and evacuate the market.
One such company, Microgaming – the world's largest and oldest manufacturer of real money digital games – took the warning quite seriously. With hundreds of online casinos and poker rooms employing its immensely popular software systems at that time, Microgaming made the tough decision to deem the US off limits. That stance forced its licencees to do the same, or find a new software supplier.
A lot of operators thought the company was over reacting. Many analysts and even corporate lawyers agreed that the UIGEA presented no real danger due to its ambiguous language and antiquated association with the Wire Act of 1968.
Five years later, the truth was revealed. The US Department of Justice went full force after three major operators, PokerStars, Full Tilt Poker and Absolute Poker, for failing abide by the so-called unenforceable law. Microgaming,on the other hand, was perfectly safe.
Only PokerStars has since survived, and not before shelling out more than $700 million in settlements (claiming no wrong doing in the process, I might add). That dark day in history will be forever known as the Black Friday of Online Poker.
If there's one thing we can certainly take away from that story, it's that Microgaming – or at least Microgaming's expert legal team – really knows its stuff. And Microgaming just happens to be the game supplier of some of the most trusted Canadian casinos in the business, including my personal favorite, Royal Vegas.
Provinces Seek Constitutional Loophole
It's no secret that some Canadian governments would like to see offshore casino operators shut out of the market, particularly those with their own provincially run gambling websites. Last year, Quebec made the most blatant attempt, passing a law that sought to enforce an IP Block against international gambling sites.
Although Quebec did manage to pass the controversial law, it was quickly challenged from numerous angles and, before long, deemed unconstitutional. Working against the province was their avaricious desire to hold a monopoly on the market to increase their own revenue generation.
If Canada really wants to increase revenue flow, they should take a page out of the UK's book. Gaming regulators there chose to welcome offshore operators, so long as they were upright businesses, paid a hefty licence fee, and agreed to a 15% point of consumption tax.
Invoked in late 2014, the UK has seen enormous success with its new licencing model, creating a safe, regulated environment for players with abundant competition and more than enough revenue spilling into its tax coffers.
Experts have, on numerous occasions, suggested a similar framework in Canada, but it's obvious Quebec and other provinces would rather keep the whole cake to themselves than profit by sharing the market space with international businesses. For now, they continue to seek a constitutional loophole to eliminate competition from overseas.
Most Trusted Canadian Casinos Know Best
For online gamblers in Canada, all we have to do is follow the direction of the most trusted Canadian casinos. If provinces like Quebec say they've come up with some new legislative way to stop offshore gambling websites from accepting their population, Microgaming's reaction will be all telling.
Should casinos like Royal Vegas ever choose to disassociate themselves from Canadian players, we can rest assured there's a good,legally binding reason for it. However, if the legal status changes, and Microgaming powered casinos continue to name themselves among the most trusted Canadian casinos, it's a pretty safe bet that such legislation will never hold up in a court of law.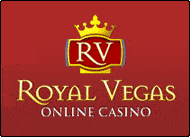 Royal Vegas Canada has been our editor's #1 pick for three consecutive years ! Great compatibility of course (iphones, mobiles and tablets) but also an exciting range of games and promotions. Excellent support teams and quick cashouts… What else to ask for ?
(Remember to gamble responsibly)