15 Mar
Therapists prescribe Video Poker Games in Nevada
We all know slots and video poker machines are found all over Nevada. Gambling isn't restricted to Las Vegas casinos. These games are installed at bars, restaurants, airports, super markets, etc. And now, you'll even find them at the hospital.
I know – gambling in a hospital? Sounds ridiculous. The kind of thing that could only happen in Vegas, right?
But in this case, there's no real gambling involved. No money is won or lost. Instead, video poker games have become a unique form of therapy.
Video Poker Games Prove Therapeutic
Two video poker machines have been installed at the HealthSouth Rehabilitation Hospital in Henderson, Nevada. Staff there say the games are a great form of therapy for certain types of patients, especially those suffering from a cognitive disability.
For the most part, the hospital's 7,400 square-foot physical therapy room looks like any other. It's equipped with gym mats, weights, exercise machines, parallel bars – everything you'd expect to find. But against one wall sets a pair of video poker machines, one with a typical casino chair, and the other without.
Strange as it may sound for a sedentary activity such as this to be considered a form of rehabilitation, therapists here say there's nothing strange about it. They believe video poker games have a number of benefits for many of their patients.
Video Poker Machines Help Mental Acuity
HealthSouth outpatient team leader and speech-language therapist Sarah Tempest said that the video poker machines – which do not involve any real money wagers or winnings – are able to improve the cognitive abilities of their patients working to regain mental acuity.
"One of the areas (of the brain) we know is stimulated by gambling is the prefrontal cortex," noted Tempest. "The frontal lobes of the brain can be damaged by traumatic injuries; they can be damaged by substance abuse; they can be damaged by strokes."
She explained the process by comparing the human brain to an orchestra, where the frontal lobes play the role of the conductor. She described playing video poker machines as re-training the brain's conductor to properly perform its job.
"What we're really looking to improve with the games are executive-functioning skills," she continued. "The things we are really addressing with that are attention, mental flexibility, self-regulation and working memory."
Video poker games are perfect for this type of therapy, as they require patients to observe and retain information. They must then use that information to make appropriate decisions that will help them win.
Along with improving cognition, Tempest says it also help them regain control over impulsive behavior; the type that would be more likely to result in a loss. "Should they see if they can get a full house or is it better to stay with a pair of kings?" Tempest elaborated.
Benefits for Mobility in Patients
According to HealthSouth occupational therapist Sandy McGinnis, the video poker machines can also be beneficial to patients who are undergoing therapy to improve "standing tolerance" and other mobility issues. She said giving the patients a therapeutic release that they find entertaining also motivates a lot more patients to participate.
"Sometimes, it helps the patients come down to their sessions," said McGinnis. "They could be in pain or having a bad day and you can tell them, "'Hey, you know what? We can play video poker as part of your therapy.' And they are more likely to engage in it instead of refusing because of medical issues that are going on."
The hospital has focused largely on incorporating entertaining, real-life activities into their therapy for some time now. The physical therapy gym also includes skeeball, air hockey, a driving machine fashioned like the interior of a car, a full-size supermarket checkout counter, a replica of a cafe, and other activities to help patients enjoy the rehabilitation process.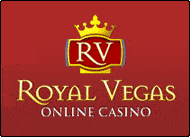 Royal Vegas Canada has been our editor's #1 pick for three consecutive years ! Great compatibility of course (iphones, mobiles and tablets) but also an exciting range of games and promotions. Excellent support teams and quick cashouts… What else to ask for ?
(Remember to gamble responsibly)