27 Mar
Clarifying the Line between Online Gambling and Paid Gaming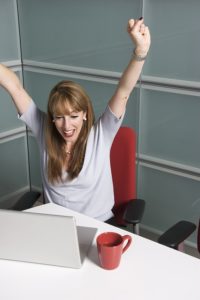 When we hear the word "gaming", most of us think of good old fashion entertainment. Games are meant to be fun, right? But when the word "gambling" is uttered, there's often a different reaction. It carries the weight of negative connotations, as a scornful activity where accumulating wealth is the only goal.
While both words can relate to the same basic types of activities, there's a big difference between what some consider "online gambling", and the act of "paid gaming". For example, slot machines are generally categorized as a form of online gambling, while online bingo is typically classified as gaming.
Why should they be seen in such different lights? Both activities require the player to risk money to participate. Both provide the player with a chance to win money back. Both are available in a land-based setting, as well as internet-based environments that are compatible with desktop, mobile and tablet devices.
The truth is, live and online bingo games, even as a type of paid gaming, are a more genuine, collective form of entertainment, founded on group camaraderie. From the earliest days of the 1920's and 1930's, when Bingo (originally 'Beano') was first discovered and manufactured as a board game, the biggest draw was playing amongst friends, neighbors, fellow members of one's congregation, etc.
It's like comparing an evening around the kitchen table, playing Yahztee, Scrabble or Monopoly with the whole family, to an evening wherein the family sits on the couch, each playing separate games on their individual mobile or tablet devices. There's no communication, no shared enthusiasm, no quality experience between the participants.
Online gambling, on the other hand, is a term more often used to reference a solitary experience, playing interactive slot machines and video poker, or computerized blackjack and roulette games. There's no player in the adjacent seat, or chat window to converse with the community (aside from contacting customer support when a game fails to load, or a deposit is erroneously declined).
I think Jefferson Ballew, a cultural specialist and member of the Pokagon Band of Potawatomi Indians, put it best during a lecture at Southwestern Michigan College on the importance of preserving the tribe's culture and language. He described gaming as having "a different morality than gambling."
"Gaming is about sharing the wealth, playing games and encouraging social interaction. People would work and use their skills and talents to create surpluses. Then they would come together to celebrate, to gamble and to play games. They shared the wealth with everyone."
Even poker is most often considered a form of online gaming, as it consists of a group of players competing against one another in a communal atmosphere. Yes, there's a casino operator running the games and collecting a small percentage of the pot (rake), but for the most part, it's a sharing of wealth among those with enough cash flow to afford such potentially profitable entertainment.
Slot machines, on the other hand, are gambling in its purest form. Even in a land-based casino, there's little to no public interaction. A person could be sitting at the next machine over, yet players become so entranced in their game that they tend to zone them out.
In terms of online gambling, the only real exception is 'Live Casino' table games. Multiple players gather around a real table, with a real dealer, via virtual web streaming video. While they can't see the players around them, they can chat in a text window, and the dealer interacts with each player just as they would in a real land-based casino.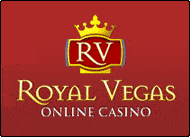 Royal Vegas Canada has been our editor's #1 pick for three consecutive years ! Great compatibility of course (iphones, mobiles and tablets) but also an exciting range of games and promotions. Excellent support teams and quick cashouts… What else to ask for ?