19 Apr
Is Apple's New iPad 2017 a Steal at $329?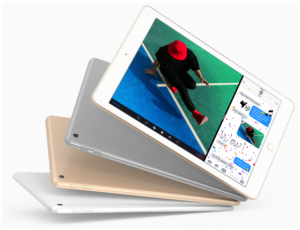 Move over Android tables. There's a new Apple iPad in town, and its economic build could just be enough to knock other tablets, often favored for their cheaper price tag, down a peg. I'm talking about the Apple's new iPad 9.7, released just a few weeks ago.
Throughout the years, the Apple iPad series has been known for many things, like durability, longevity, speed, and ultimate performance. Above all, however, Apple is known for producing the most expensive tablets on the market. But not this time.
The new iPad 2017 was designed to be cheaper than previous models, and retails for a budget-rate $329. That's more than $200 less than the equivalent iPad Pro.
As we all know, Samsung – the most prominent manufacturer of Android tablets – has historically developed both expensive, high-tech models and cheaper, budget models, appeasing users of all financial classes.
While Apple's iPad 9.7 is admittedly more expensive than Samsung's equally sized Galaxy Tab A w/ S-Pen, it packs a lot more under the hood. This could be real game changer in terms of market share, if the new iPad turns out to be worth the $329 it was launched for.
New Apple iPad 9.7 (2017) – Positives
After trying out both of the latest iPad and iPad Pro tablets, I have to say the quality is very similar. The iPad is a bit weightier (1 lb), but just as sturdy as Apple's other models. It comes equipped with a vibrant Retina display, although it doesn't have the same anti-reflective coating as the Pro.
Performance-wise, the A9 chip is incredibly fast, albeit a bit slower than the iPad Pro's A9X. It still beats out the iPad Air 2's A8 chip any day. Music games, videos, web browsing – all function seamlessly without delay or interruption.
Photo-hogs shouldn't take issue with 8MP back camera and 1.2MP front-facing selfie camera. All of my photos and videos came out crystal clear.
Apple didn't sacrifice battery life either, giving users up to 10 hours of constant video, music and web surfing.
Apple's New iPad (2017) – Negatives
There aren't too many negatives to speak of, but I did find two areas where the new iPad 9.7 failed against the iPad Pro. For people passionate about their music and/or art, it could be enough to send them deeper into their pockets for a more expensive model.
The iPad 9.7 features two speakers, whereas the iPad Pro is equipped with 4 speakers that sense rotation of the device. Two speakers may sound nice, but aren't nearly so pleasing to the ears as the sound-blasting quality of iPad Pro. In comparison, the new Apple iPad sounds a bit tinny.
On the positive end, the iPad 2017 does come with an earphone jack – something Apple has been eliminating from its devices in recent months. Users can easily plug in earbuds, speakers or connect via Bluetooth for better sound quality.
Lastly, the new iPad is not compatible with the Apple Pencil. Those who enjoyed drawing on the iPad Pro may find this disheartening. While it is fun playing with the stylus on the Pro model, unless you're an artist, I don't feel its worth an extra $200+ for this feature.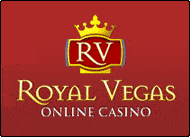 Royal Vegas Canada has been our editor's #1 pick for three consecutive years ! Great compatibility of course (iphones, mobiles and tablets) but also an exciting range of games and promotions. Excellent support teams and quick cashouts… What else to ask for ?
(Remember to gamble responsibly)