21 Apr
Why Operators must supply a Mobile Compatible Casino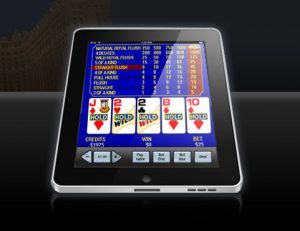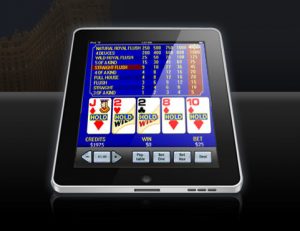 How important is a mobile compatible casino platform in today's ever-growing iGaming market? There are still plenty of desktop gambling fans, but catering to mobile users is a lot more important than some might think.
When you consider today's most successful businesses, they all have something in common. Samsung, LG and HTC are the leading manufacturers of Android smartphones because they fuse reasonable prices with superior quality. Dunkin' Donuts and Krispy Kreme lead in pastry sales because, let's face it, they make damn good donuts!
The one thing each and every one of today's most successful gambling sites has in common is a mobile compatible casino platform. These companies thrive because they provide a service that the majority of their market's customer base can appreciate and take advantage of.
Mobile Compatible Casino Expands Customer Base
In business and marketing school, every would be entrepreneur is taught the importance of reaching a large customer base. This applies to all manners of business, in every part of the world, online or otherwise.
Imagine if a musical instrument shop only sold guitars. Maybe they have a selection of fine acoustics and electric brands, along with amplifiers, cables, picks, strings, etc. They might even offer amazingly low prices. But these items will only attract guitarists.
If that same store were to expand its inventory to include things like violins, drums and a plethora of wind instruments, just imagine how many more customers it would appeal to? Just because the guitar is the most popular musical instrument, doesn't mean it's a good idea to sell only guitars.
When an operator fails to provide a mobile compatible casino platform, they are missing out on so many potential customers. Statistics have clearly shown that mobile gaming is on pace to overtake the desktop variety. In fact, desktop computers are just barely tipping the scales in their favor at this point. Almost 50% of iGamers now do so on mobile devices.
Early Bird Gets The Worm
Some operators were quick to jump on the mobile compatible casino band-wagon years ago, when smartphones first appeared. LeoVegas is perhaps the most famous operator to do so, launching in 2011 on a system that was built, from the ground floor up, with mobile optimization at its core.
LeoVegas' mobile-centric design scheme helped turn a UK-based start-up into an overnight success. Then again, LeoVegas had the luxury of understanding the mobile market before the company ever went live with mobile casino services. Older operators, like Royal Vegas, have been around since 2000, long before the first touch-screen smartphone or tablet was introduced.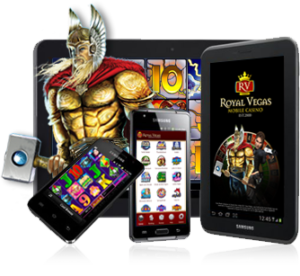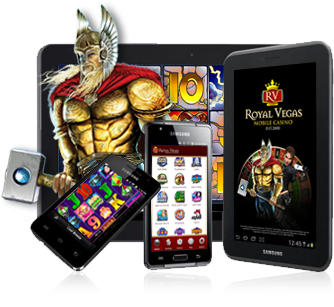 Royal Vegas and its primary software supplier, Microgaming, were quick to recognize the developing trend as it happened. Microgaming had already undertaken the arduous task of converting its most popular slots titles and blackjack games for mobile in 2003, when we all had flip-phones in our pockets.
When the first smartphone came along in 2007, the software firm altered its focus to accommodate the multitude of touch-screen gaming enthusiasts it knew would come. And come they did – and continue to do – as many players today are seeking out a mobile compatible casino platform above all else.
To date, LeoVegas and Royal Vegas remain two of the most successful, globally available online casino operations in the world. It was their focus on accommodating all players that got them there, and their commitment to developing trust, loyalty and satisfaction that will surely keep them there for many years to come.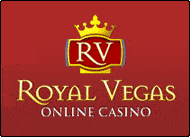 Royal Vegas Canada has been our editor's #1 pick for three consecutive years ! Great compatibility of course (iphones, mobiles and tablets) but also an exciting range of games and promotions. Excellent support teams and quick cashouts… What else to ask for ?
(Remember to gamble responsibly)