28 Apr
Yggdrasil Gaming upgrades Desktop, Mobile Gaming Platform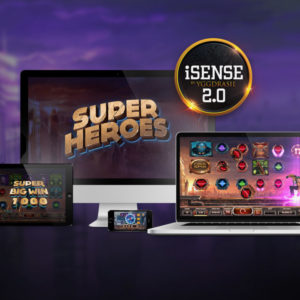 Big things have been happening at Yggdrasil Gaming this year. The industry leading desktop and mobile gaming software developer has signed several new contracts, released some incredibly immersive new games, and has just announced an upgrade to its HTML platform that will greatly enhance the product's user experience.
The updated platform, known as iSENSE 2.0+, is an entirely revamped version of Yggdrasil's HMTL client framework. It was developed as a means of providing a minimalistic user interface (UI) that is optimized for both desktop and mobile gaming customers.
Enhanced UI for Desktop and Mobile Gaming
In a press release, Yggdrasi said the update "has been designed with a sleek and modern feel in step with the latest trends in mobile app development."
One of the most notable features of the new framework is the integration of "in-game deposits". Players will now be able to access the banking screen and make a deposit without have to leave the game client.
All new game releases from Yggdrasil, starting with this week's launch of the new Power Plant Slot, will also support "Retina Display screens and Force Touch" technology. The company is already known for its intense graphic capabilities. This new tech will provide even more crisp, clear visuals for users with high-definition devices.
Additionally, the desktop and mobile gaming leader said the new framework will soon be adding splash screens, "based off formulas that have proved successful in social gaming."
iSENSE 2.0+ Integration Summer 2017
The press release indicated that, while the new platform is already in use on its latest releases, full-spectrum integration is expected to be completed sometime during the summer of 2017.
"iSENSE 2.0+ is yet another game-changer from Yggdrasil, so we are delighted to announce its upcoming launch," extolled Yggdrasil Gaming's Chief Product Officer, Krzysztof Opałka.
"Several of the new features are already available for operators to trial, and we will be rolling out the full framework in the coming months," he explained.
"We are always looking at ways to enhance the user experience, and iSENSE 2.0+ has been designed with exactly this in mind."
The announcement goes on to describe iSENSE 2.0+ as a versatile platform that will be continually upgraded in the future. The company's aim is to remain in its current position as "the pinnacle of both desktop and mobile gaming."
Power Plat Slot First with iSENSE 2.0+
Earlier this week, Yggdrasil released the first interactive slot machine with the new iSENSE 2.0+ technology, Power Plant, calling it a "revolutionary portrait-mode slot".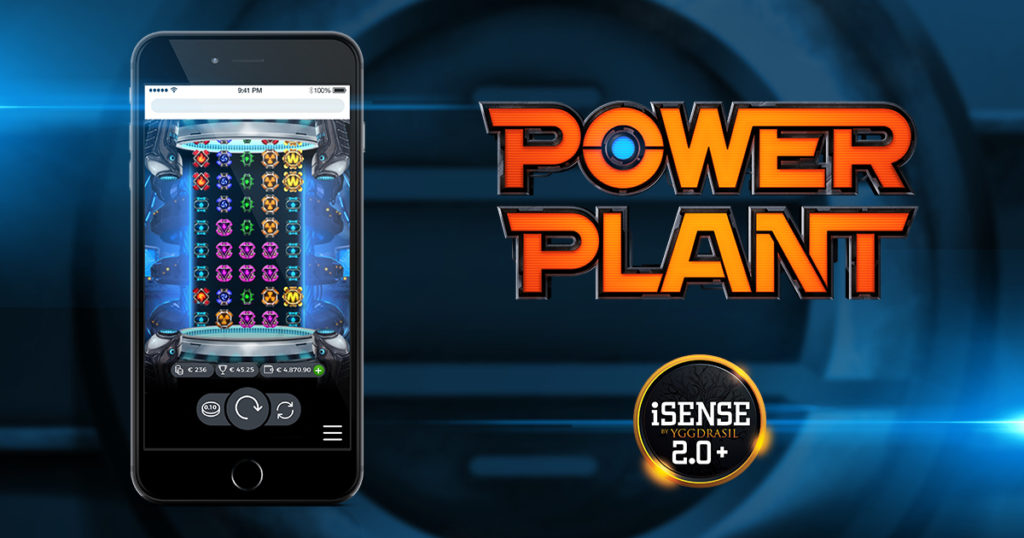 With an industrial, futuristic theme, the game features a uniquely innovative 5×8 reel set with 82 paylines. It actually looks more like a match-3+ puzzle game, but plays like a slot machine.
Upon its release on Monday, Jonas Strandman, Head of Gaming for Yggdrasil, said: "Power Plant is a game which allows players to enjoy a video slot to its fullest, offering a whole new gaming experience. Re-spin features and big wins are given out frequently, so even a short session brings lots of action."
He credited the release of the desktop and mobile gaming company's new HTML client framework for making Power Plant, and more fresh titles to come, possible. "The new iSENSE 2.0+ gives us a wealth of new options to build innovative titles," said Strandman, "and Power Plant is just the beginning."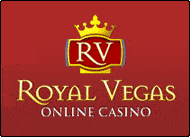 Royal Vegas Canada has been our editor's #1 pick for three consecutive years ! Great compatibility of course (iphones, mobiles and tablets) but also an exciting range of games and promotions. Excellent support teams and quick cashouts… What else to ask for ?
(Remember to gamble responsibly)